Install client application
Contact your MiaRec representative to get the MiaRec Screen Recorder application and install on the agent desktops.
Supported operating systems: Windows 7, 8, 10, Server 2008/2012/2016 with the latest windows updates installed.
During installation, provide the address of the MiaRec Screen Controller server and "Secure Token". You can retrieve the secure token on the tenant profile page (see above).
Enter the IP-address or DNS name of MiaRec server in the Primary Controller Address field. By default, port 6092 is used for SSL connection and 6091 for non-SSL connection (see Administration -> Screen Recording -> Screen Recording Settings for exact port values).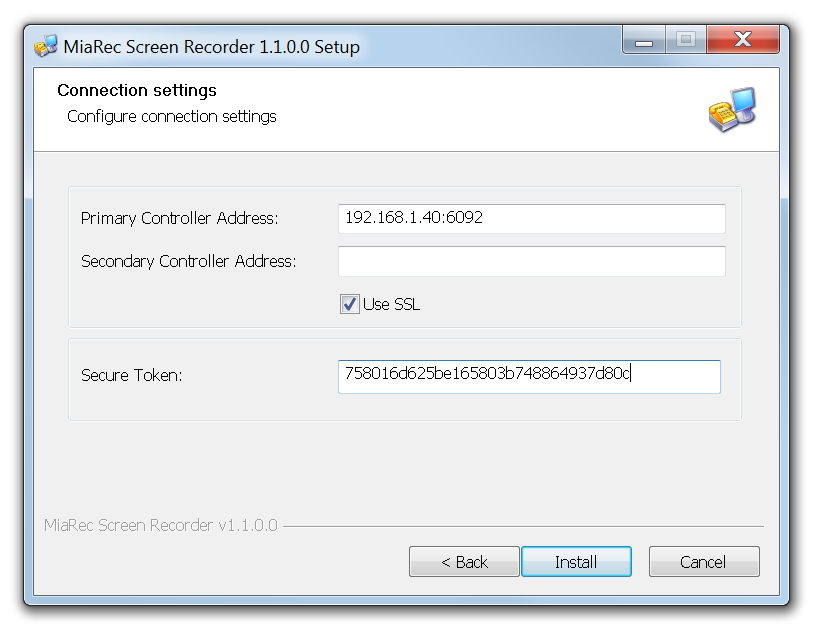 Verify installation
MiaRec Screen Recording Client silently works in background. It is visible Control Panel -> Services.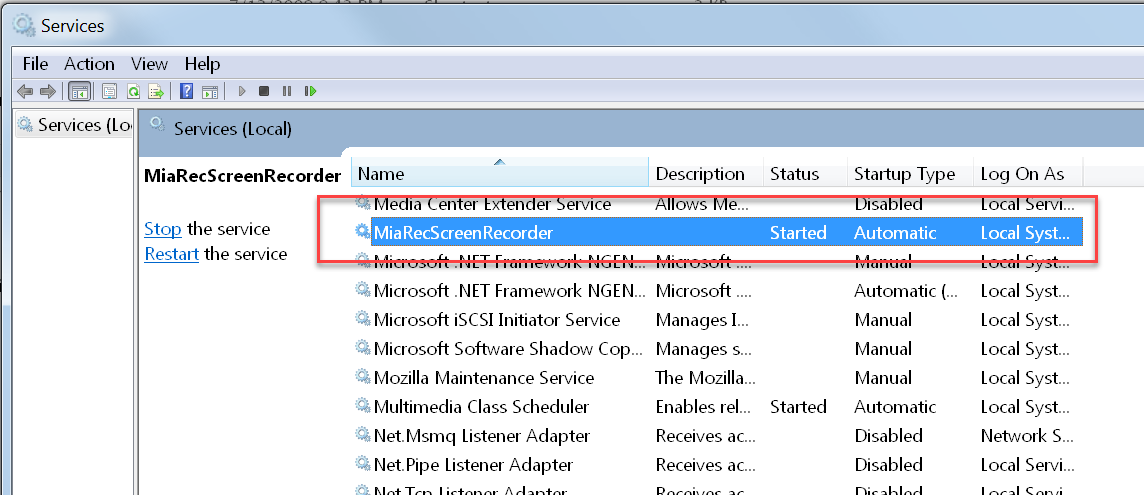 Also, you can see the application in the list of running processes.