Dashboard Overview
The Dashboard page allows supervisors and users to gain an accurate and evolving picture of their entire call center's performance. With all key metrics available on a single screen, you can derive actionable insights, streamline efficiency, and enhance the experience between the company, agents, and customers.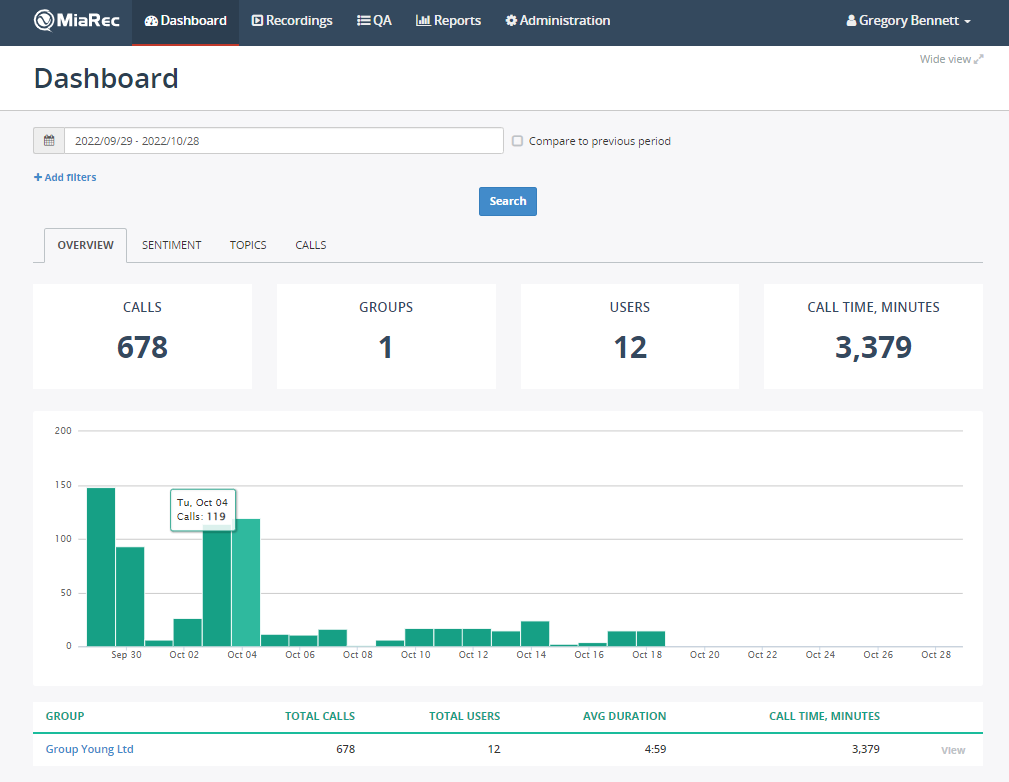 Key features of the Dashboard:
A bird's eye view of various call metrics, like the total number of recorded calls, calls' duration, calls per day and others.
A drill-down view that allows you to dive deep into your data and lets you explore your data at a more granular level.
Trend analysis view with the ability to compare key metrics over time to instantly see trends
Powerful filtering capabilities, which allow you to focus only on the data that is important to you.