Overview
Reports provide a way to visualize user and call activity in MiaRec from different angles. You can add charts, graphs, tables, and other components for visual impact. You can view the reports directly in a web portal, export your report data to PDF and Excel file formats, and set up automatic scheduling and delivery.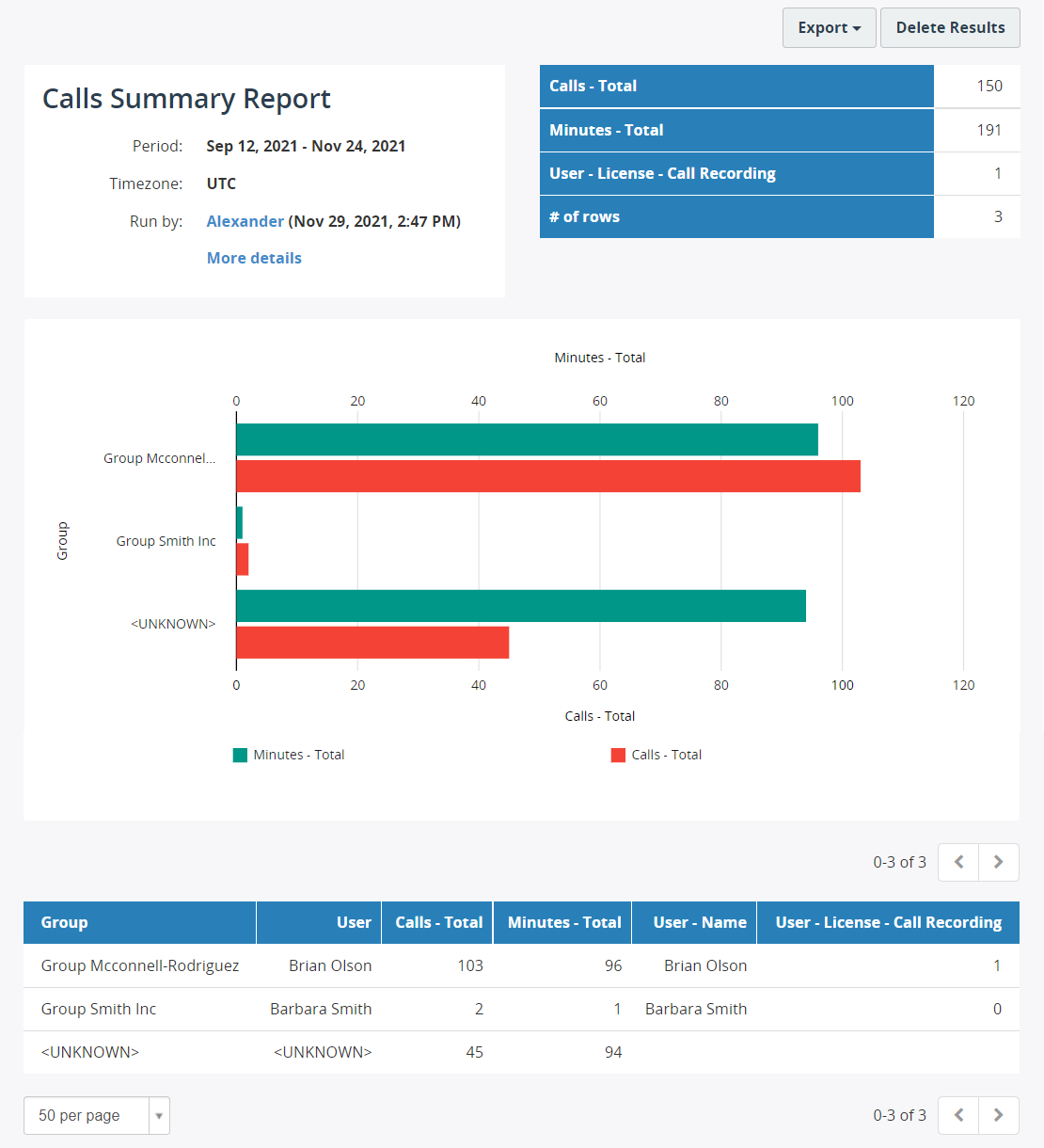 You can create a new report from the report template. MiaRec's database provides a set of report templates, which can be easily customized to your needs. The report template defines the layout and the contents of a report. When requesting a report, you first select a template, enter some input parameters, and then run or schedule a report.
For details on available report templates, see Report Templates.
For details, on available input parameters, see Create Template.