Users
List of users
Navigate menu Administration -> Users Management -> Users to see a list of users. You can search users by name, group, role or extension.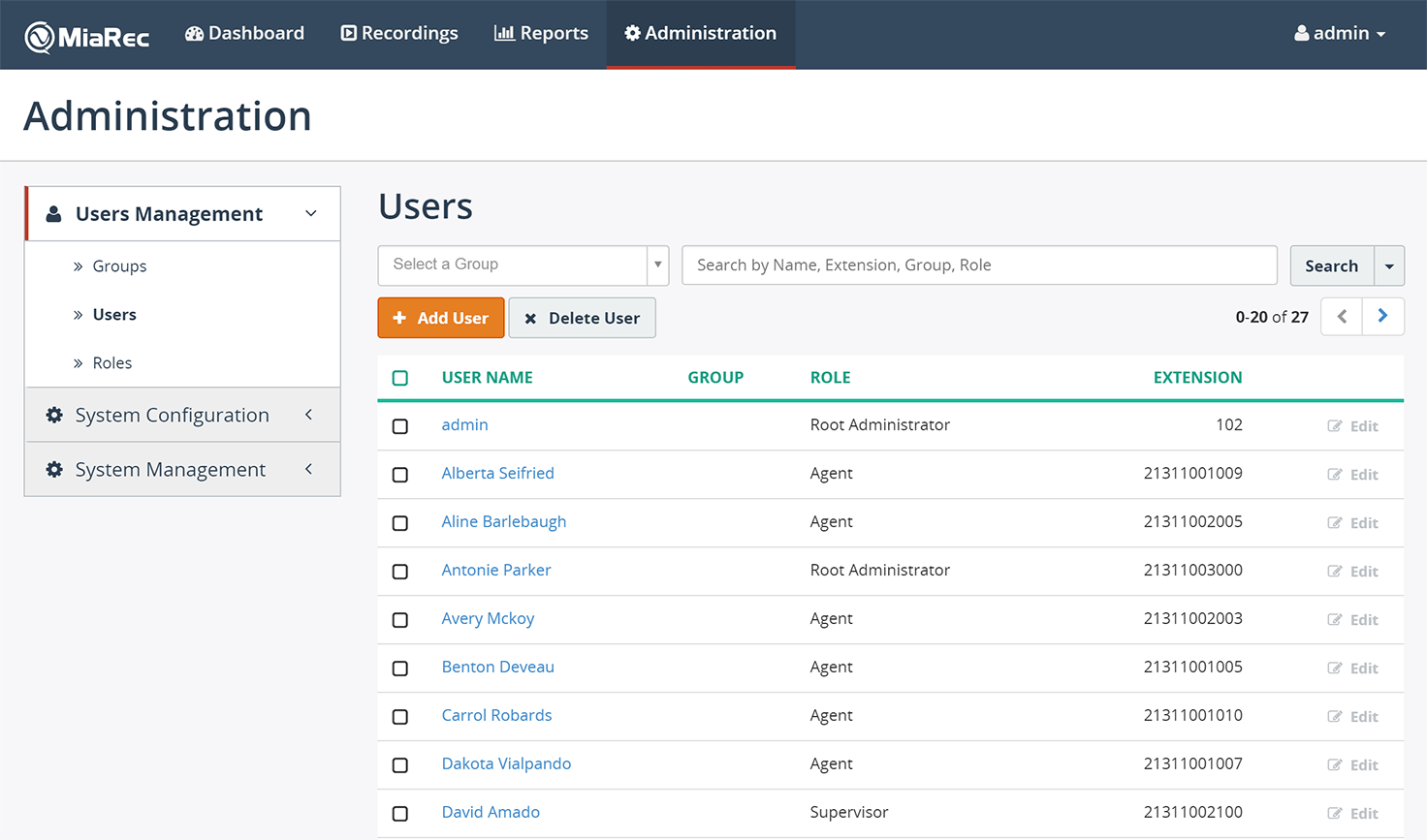 View user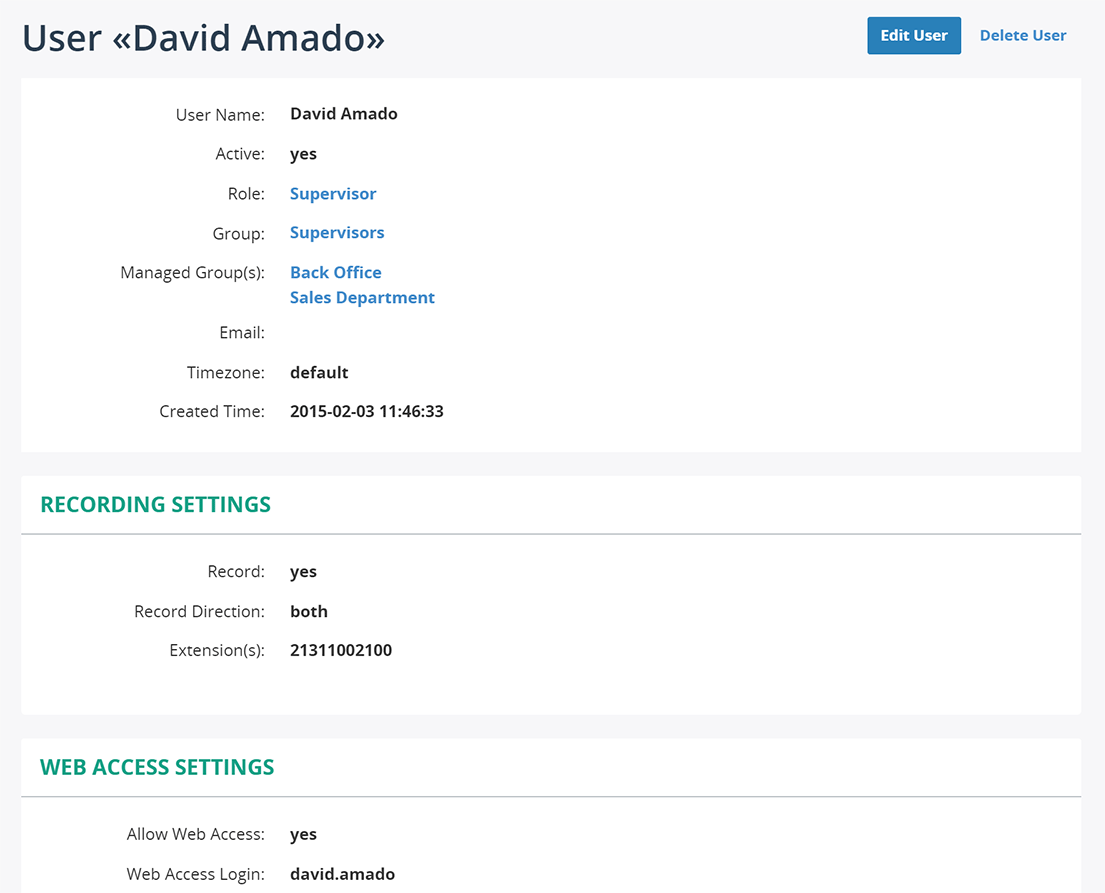 Add/edit user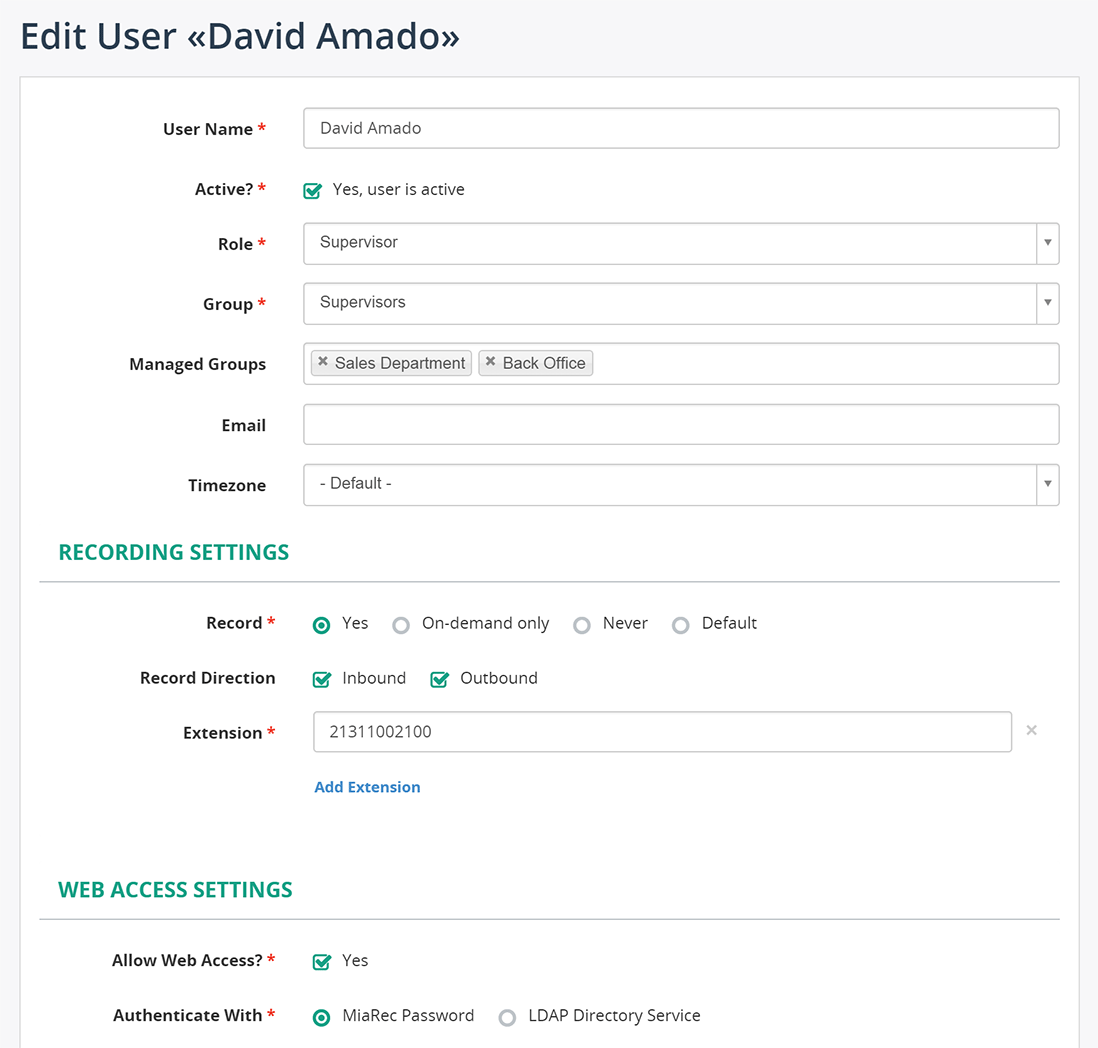 Managed groups
If the user's role has access level "Group Manager", then you can configure which groups are managed by this user. The group manager has access only to users and their calls recordings, which belong to his managed groups. You may select one or more managed groups from a list.

Recording settings
If it is necessary to record such user, then you need to specify which extensions are assigned to this user. MiaRec uses the extensions configuration to automatically associate call recordings with users. One user may have more than one extension.

Web access settings
If the user needs access to MiaRec web portal, then administrator may create login for him/her.