Calls Summary Report By Group with drill-down
Overview
The Calls Summary Report By Group with drill-down is a two-level report that first displays call summary data for all groups. Clicking the group name will navigate you to a second level report, which displays call summary data of all users within a particular group.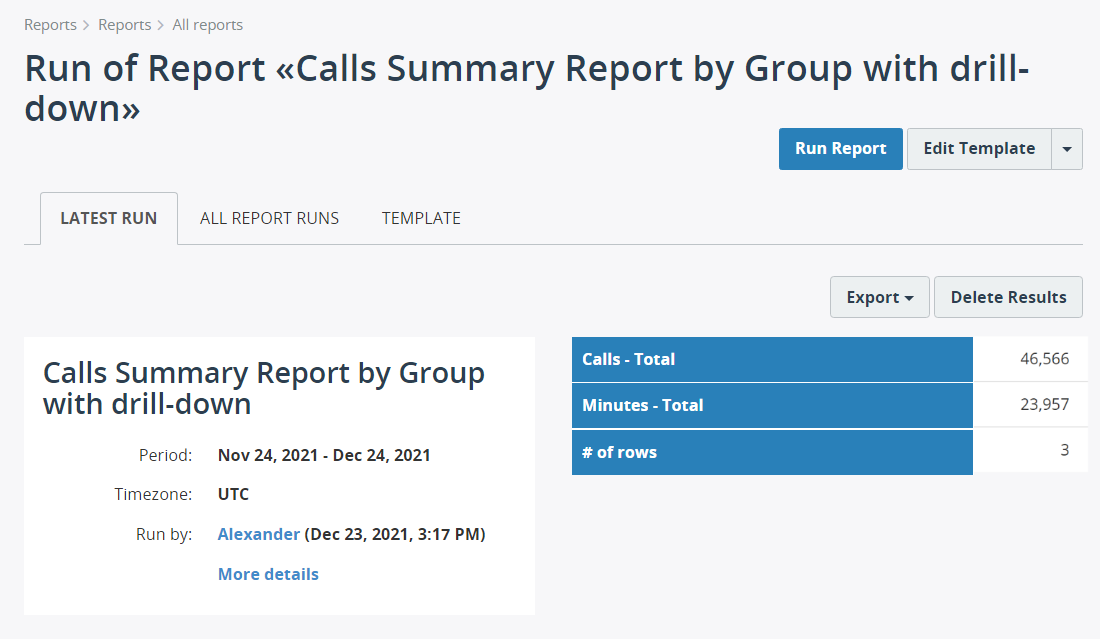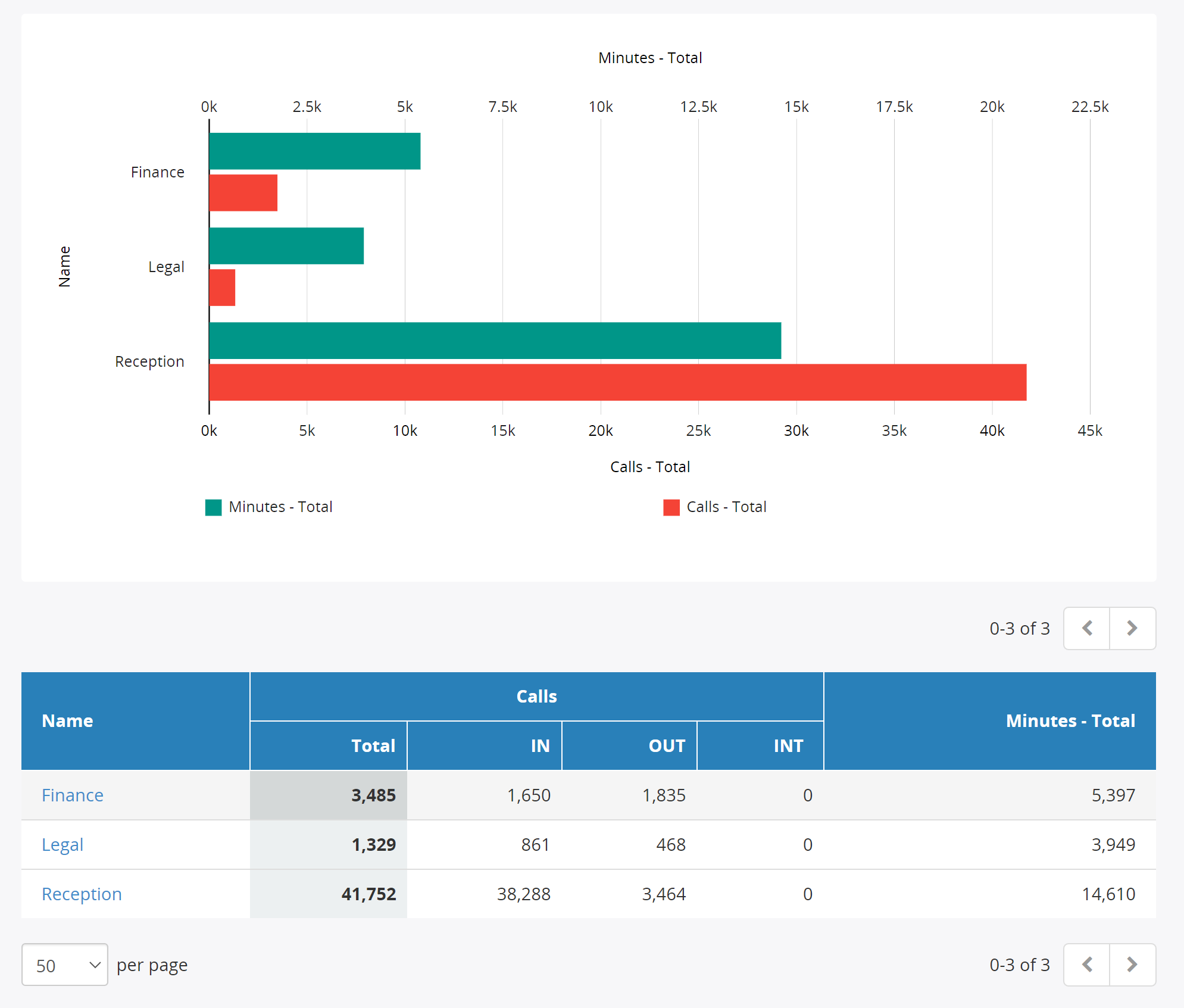 Columns Description
Call Summary Columns
These are the columns that provide call-related summary information.
To see a full list of available columns, see Call Summary Columns.
Name
​Displays the group/user name.
# of rows
Shows the number of rows in the output report.