Call Details Report
Overview
The Call Details Report provides detailed records of call interactions in chronological order, including an overview with the total duration of calls, number of inbound and outbound calls, internal and not-assigned calls.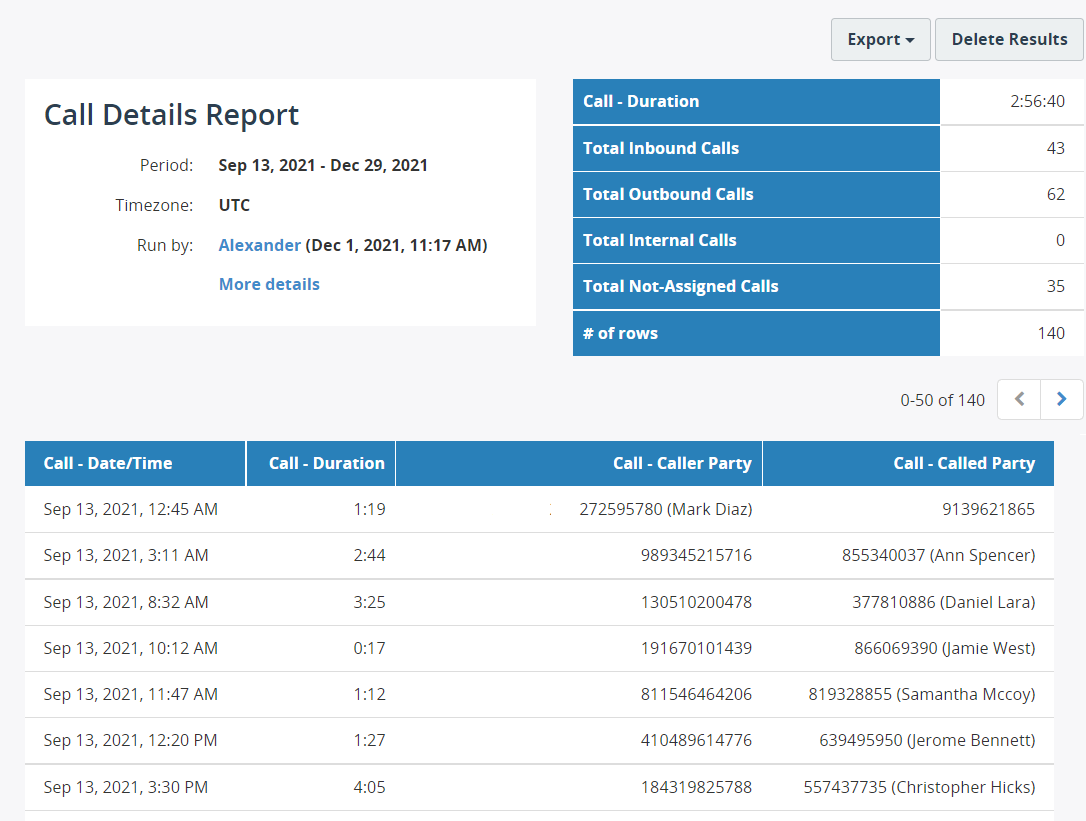 Columns Description
Call Details Columns
These are the columns that provide a detailed call-related information.
To see a full list of available columns, see Call Details Columns.
# of rows
Shows the number of rows in the output report.
Custom Columns
These are custom columns that are created by the administrator using custom fields.
For details, see Custom fields.