Filter by client
Overview
By navigating to the By Client tab, you can quickly filter call recordings associated with specific clients. You can register new clients in MiaRec, and then assign call recordings to these clients.

Calls can be assigned to clients either manually or automatically based on the known phone number of each client.
Manually assign a call to the client
To associate a recorded call with a client, navigate to the inline or extended call details view and click the assign to client link.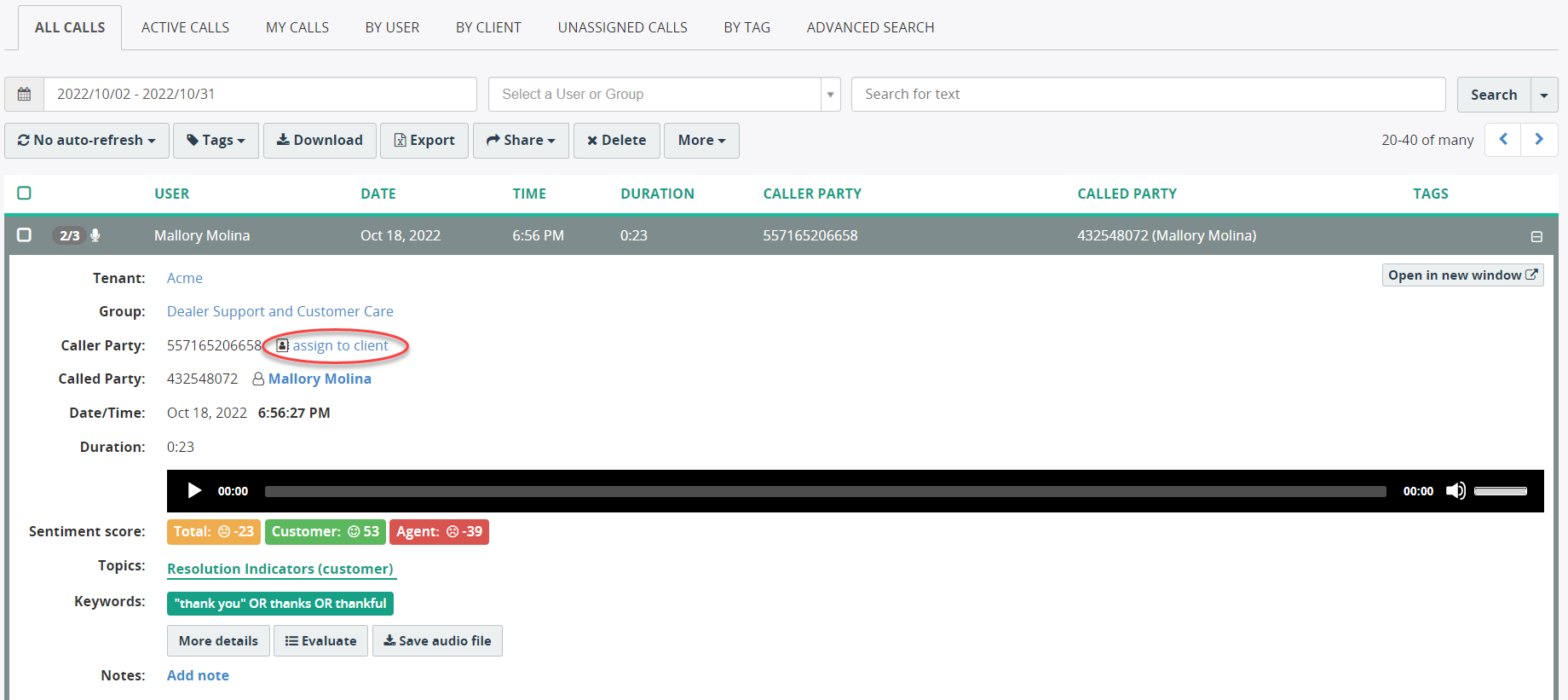 In the extended call details page, click the assign link next to the Unknown client info.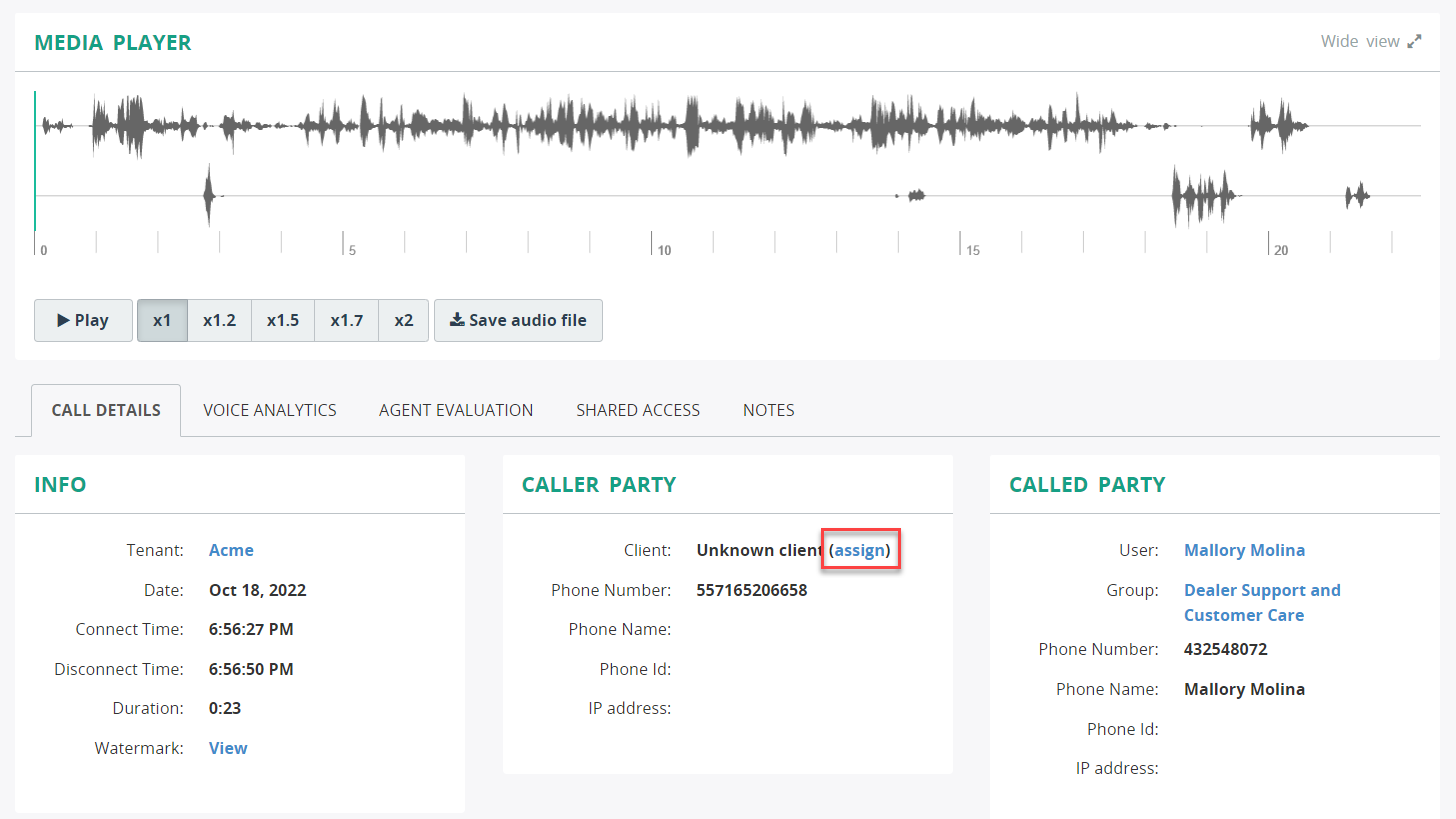 Automatically assign calls to the client
To automatically, assign calls to the client, you need to register the client's contact phone number in the application. When a call is received or made to the registered phone number, such a call will be automatically assigned to the client.
Multiple phone numbers can be registered to a client.
Create a new client
Navigate to the By Client call recording view, and click Manage Clients.

Click Add.

On the Add Client screen, fill out the following fields:

Name - provide a unique client name. Required field.
Contacts/phone number - provide the contact's phone number associated with this client. This phone number will be used to automatically associate calls to the client.
Name - provide the contact's name. Optional field.

Click Save.