06. Define Media Rules
Audio formats need to be specified for MiaRec. To create a Media Rule for MiaRec, navigate to Domain Policies -> Media Rules. Click Add and enter an appropriate name in the pop-up menu and click Next.

In the Media Rule pop-up, under Audio Encryption, select a Preferred Format #1 and select continue. If using, SRTP select SRTP_AES_CM_128_128_HMAC_SHA1_80 or for RTP select RTP (it is recommended to use SRTP when TLS is enabled as well. Otherwise, use RTP), select Next.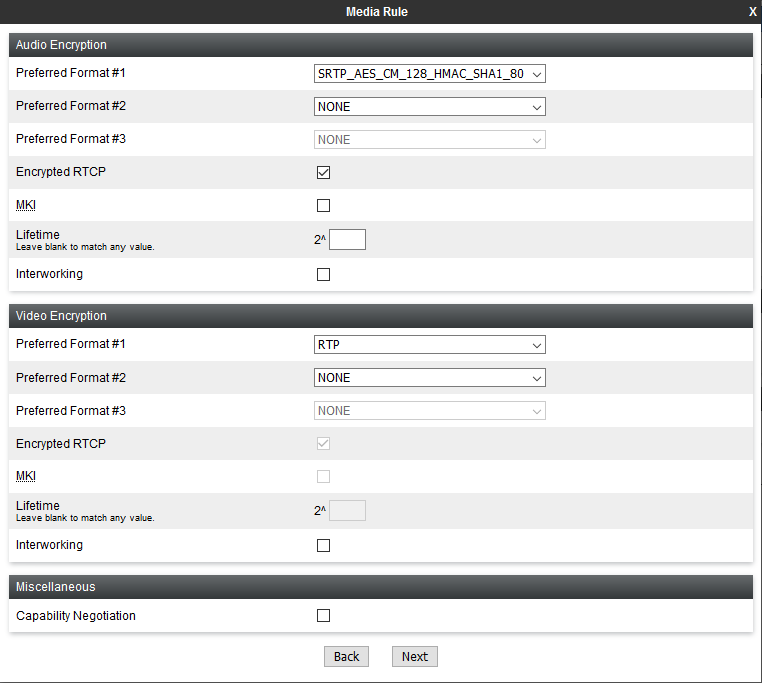 In the Media Rule pop-up, under the Audio Codec section, select box for Codec Prioritization. For Preferred Codecs select PCMU, PCMA and telephone-event, and click >.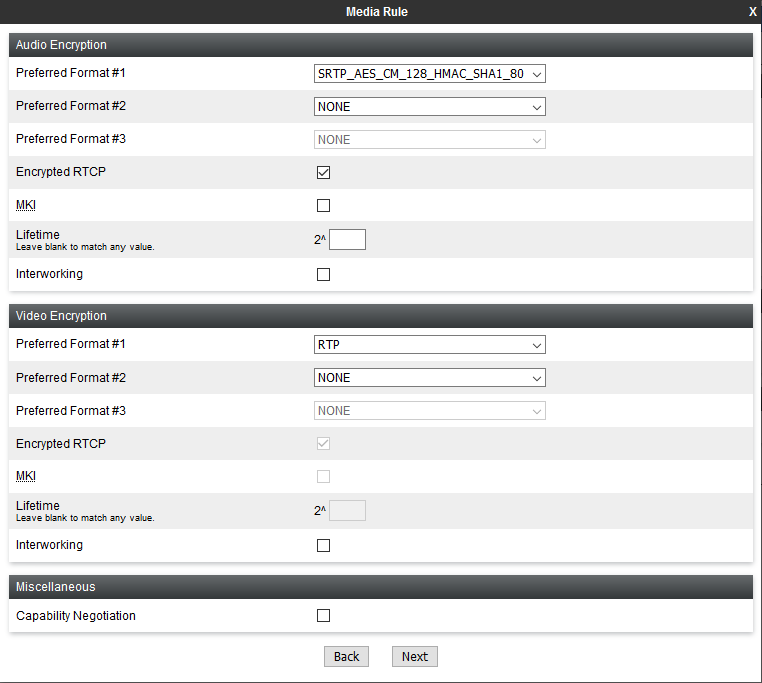 Click Next and Finish to save the configuration (not shown).