1. Introduction
MiaRec uses TSAPI interface from Avaya Aura Application Enablement Services (AES) to monitor skill groups and agent stations on Avaya Aura Communication Manager, and Device, Media, and Call Control (DMCC) interfaces to capture media associated with the monitored agents for call recording with the Multiple Registration method.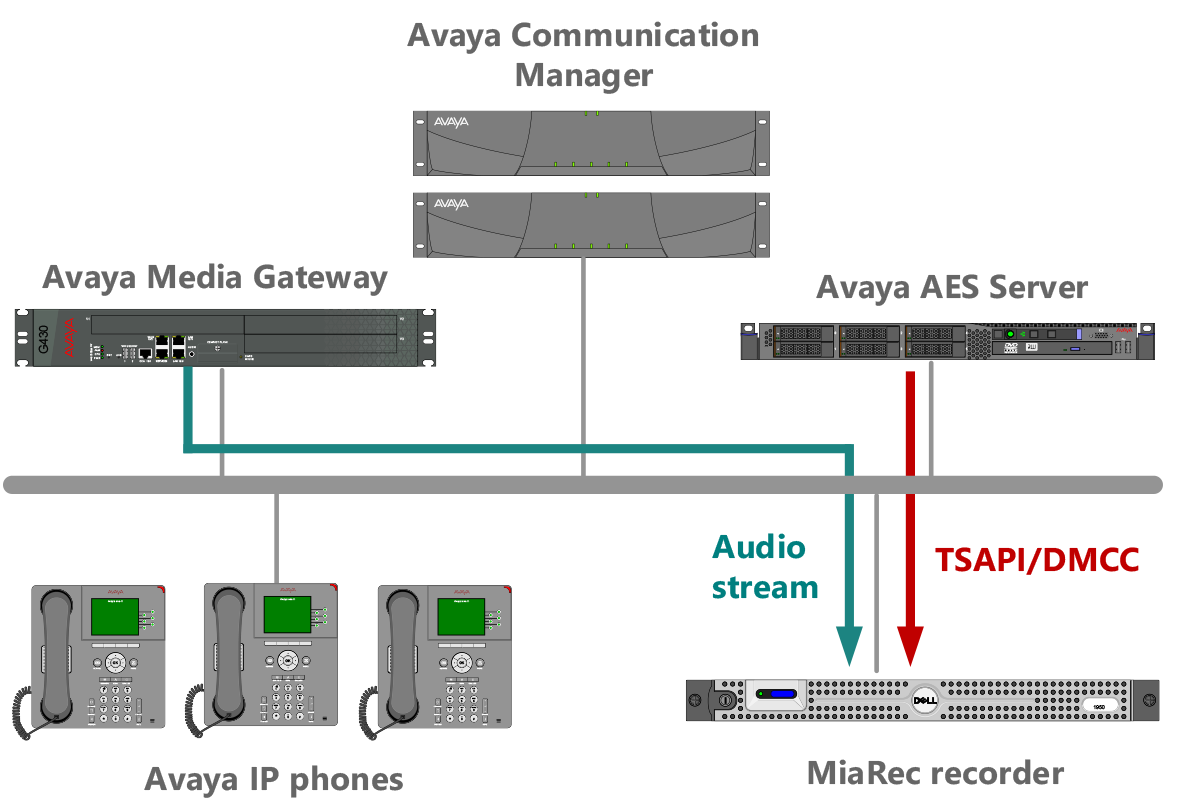 Requirements:
Avaya Communication Manager v6.3.2 or higher.
Avaya Application Enablement Services (AES) Server v6.3.1 or higher.
TSAPI Basic License per each recorded extension and each monitored ACD Split / Hunt Groupz.
DMCC Basic License for each recorded extension.