Call Metrics
Overview tab
The Overview tab provides information about the key call metrics, like the total number of recorded calls per day, call time, and average duration time.
You can view the number of calls per day within the chart by hovering the cursor over a point on the graph.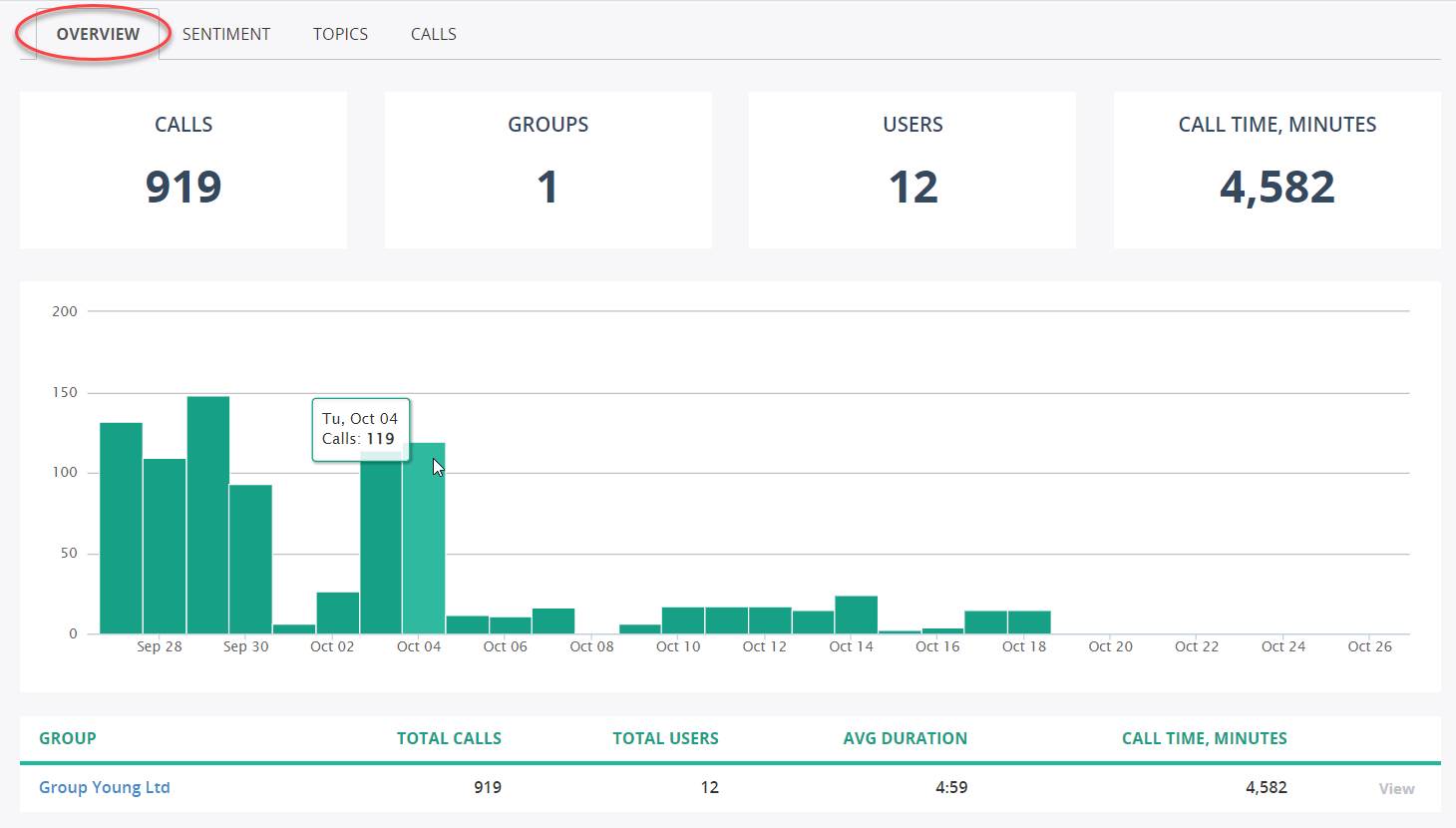 Calls tab
The Calls tab shows the call recordings, which relate to the selected period in the Dashboard and the applied filters. Use this tab to review the individual call recordings, from which the aggregated call metrics were calculated.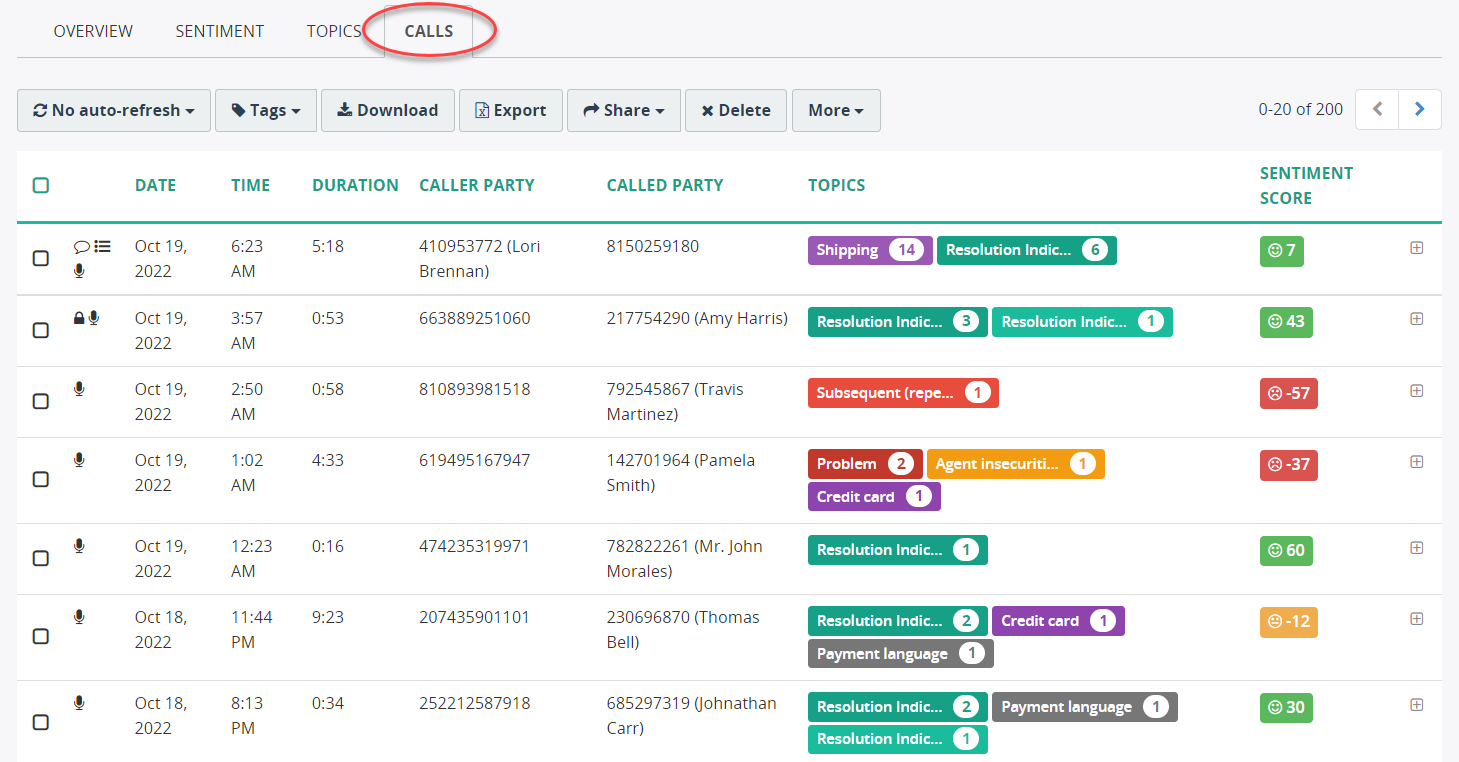 Info
A list of the displayed columns in the Calls tab is configured by the administrator under Administration > Customization > Field Visibility.