Add notes to call recordings
Overview
You can use notes to save important information related to call recordings. Such notes are searchable, so you can easily pull the recordings that have certain text in their notes.
The notes can be added to either the Recordings page or the Call Details page.
Add notes from the Recordings page
Navigate to the inline call details view and click Add note.

Enter your note and click Save.
The notes are displayed in a sorting order from the oldest to the newest. However, it is possible to pin any note to the top (out of order) by clicking Pin to top.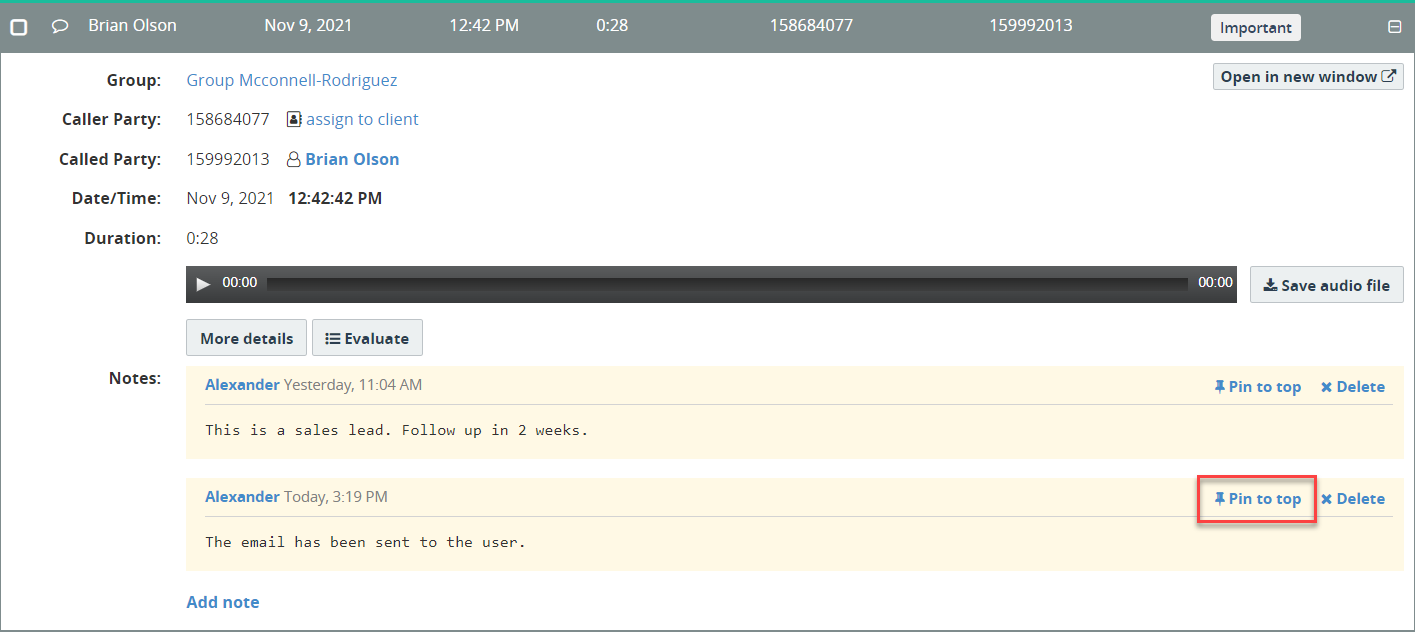 Add notes from the Call Details page
You can also view/add notes from the Call Details page, using the Notes section at the bottom of the page.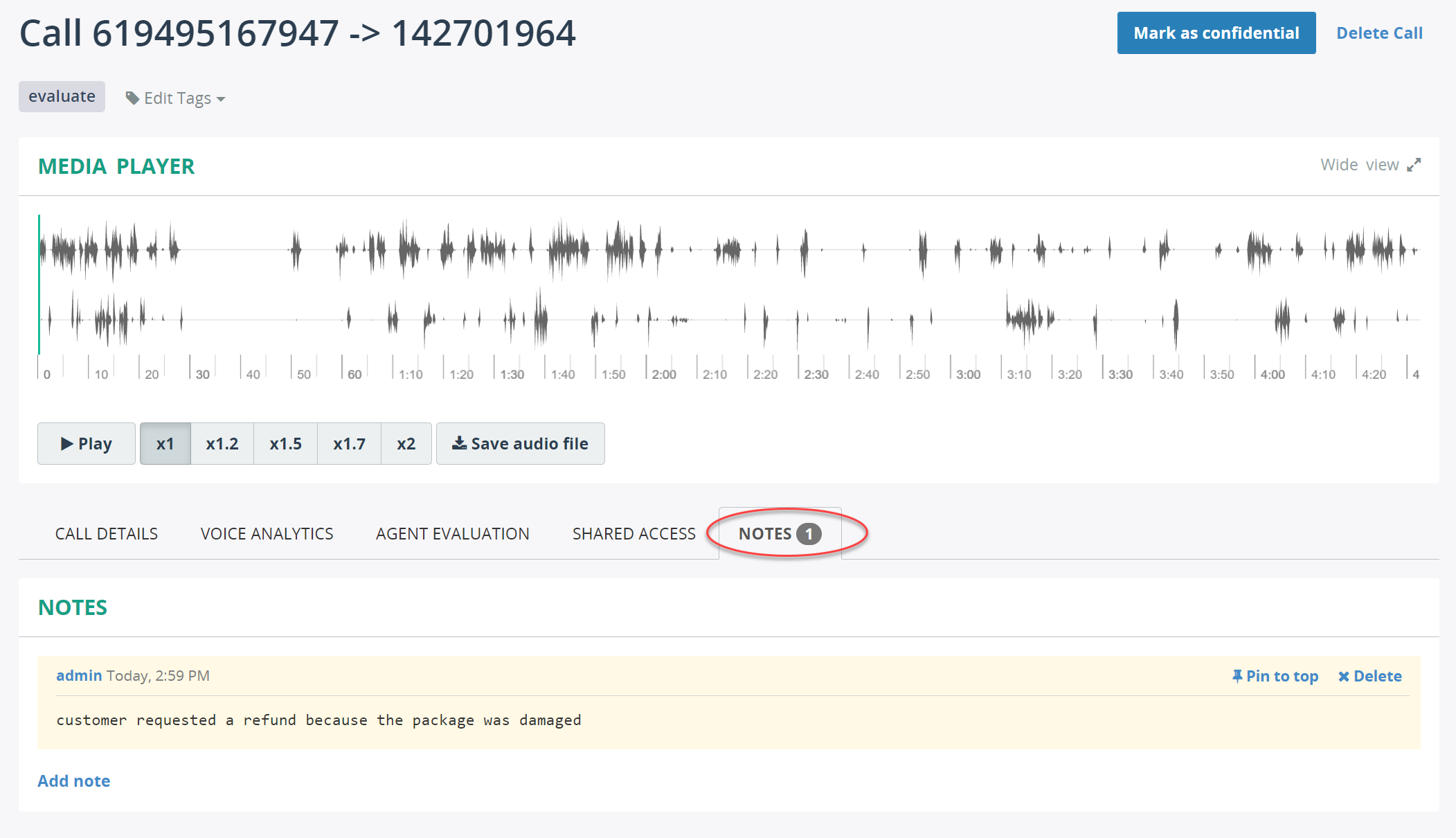 Search in notes
You can use a Quick Search as well as Advanced Search to find call recordings with certain text in notes.
To use Quick Search, type the search text input control and hit the Search button. The results will be highlighted in the Notes section of the call info.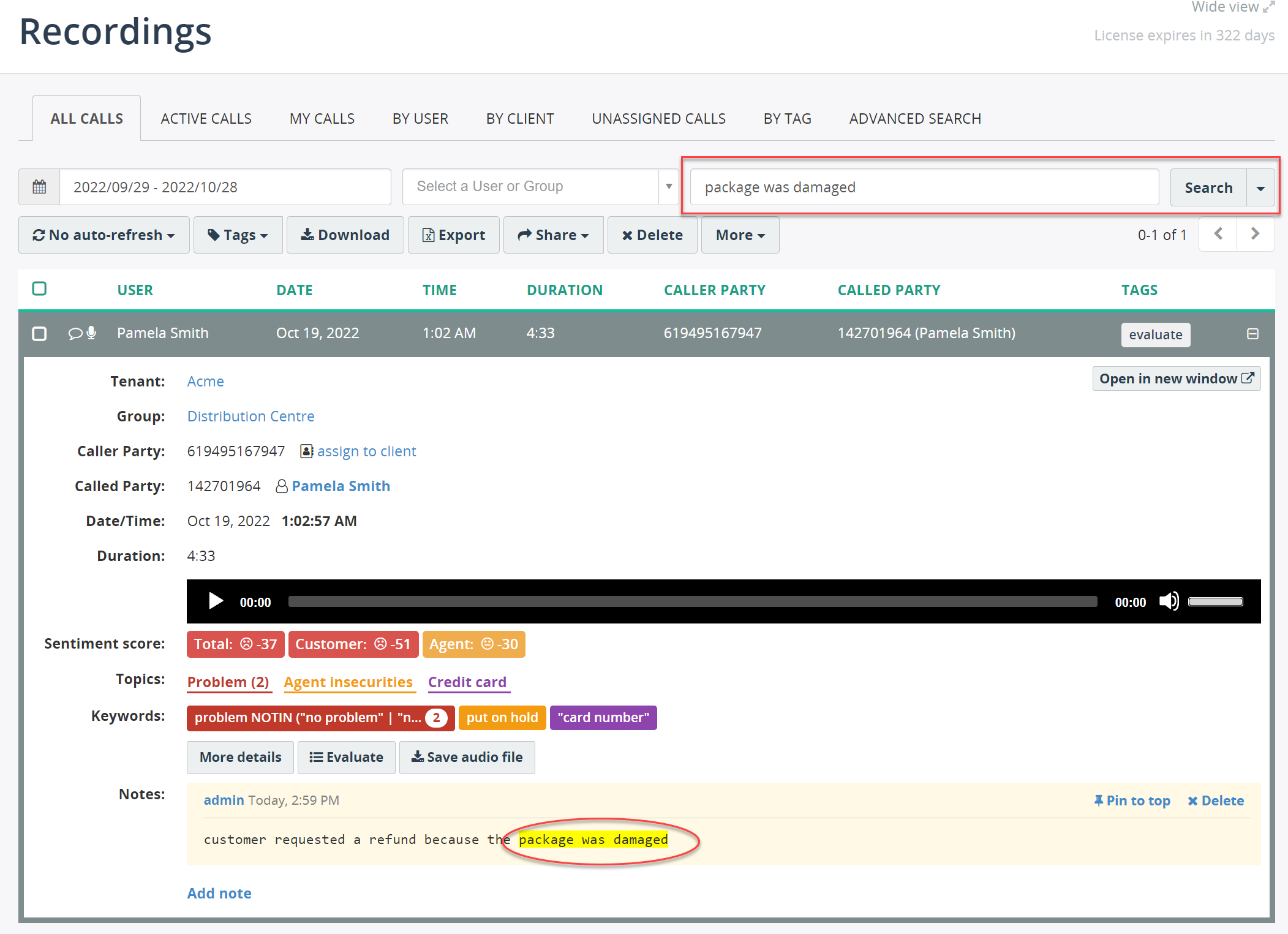 To use Advanced Search, select the Call - Notes in the Parameter list, choose the appropriate operator, enter the text to search and hit the Search button.
In the Advanced Search form, you can mix and match multiple criteria for searching, like Date/time range, user/group, call direction, duration etc.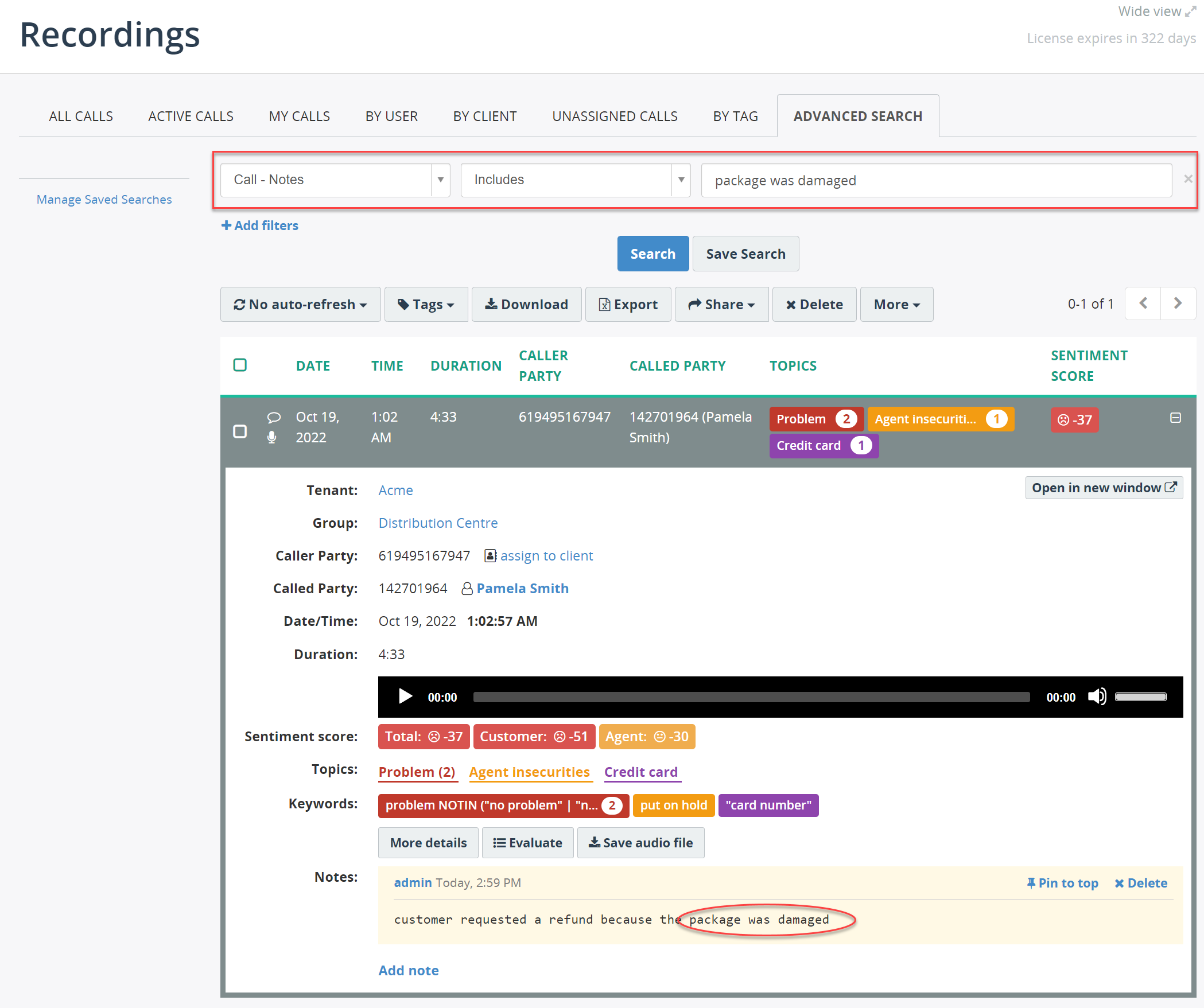 Info
The found text is not highlighted in the Advanced Search results by design.
Alternatives for Call Notes
Adding notes is a powerful tool for users who needs to add notes to call recordings in a free-text format.
If a free-text format capability is not required, then there are better alternatives to call notes: