Release 2021-12-15
| Component | Version |
| --- | --- |
| Web portal (miarecweb) | 8.0.0.2125 |
| Recorder (miarec) | 7.0.0.62 (not updated) |
| Screen recorded (miarec_screen) | 1.1.0.39 (not updated) |
| Windows installer | 7.0.1.50 |
New features
Add option "Send to email address of each call participant" to job "Send recordings via email"
Now, you can create a single job, which will process recordings of multiple users and send them via email to user's address. Previously, it was necessary to create a separate job for each user, who needs to receive recordings via email.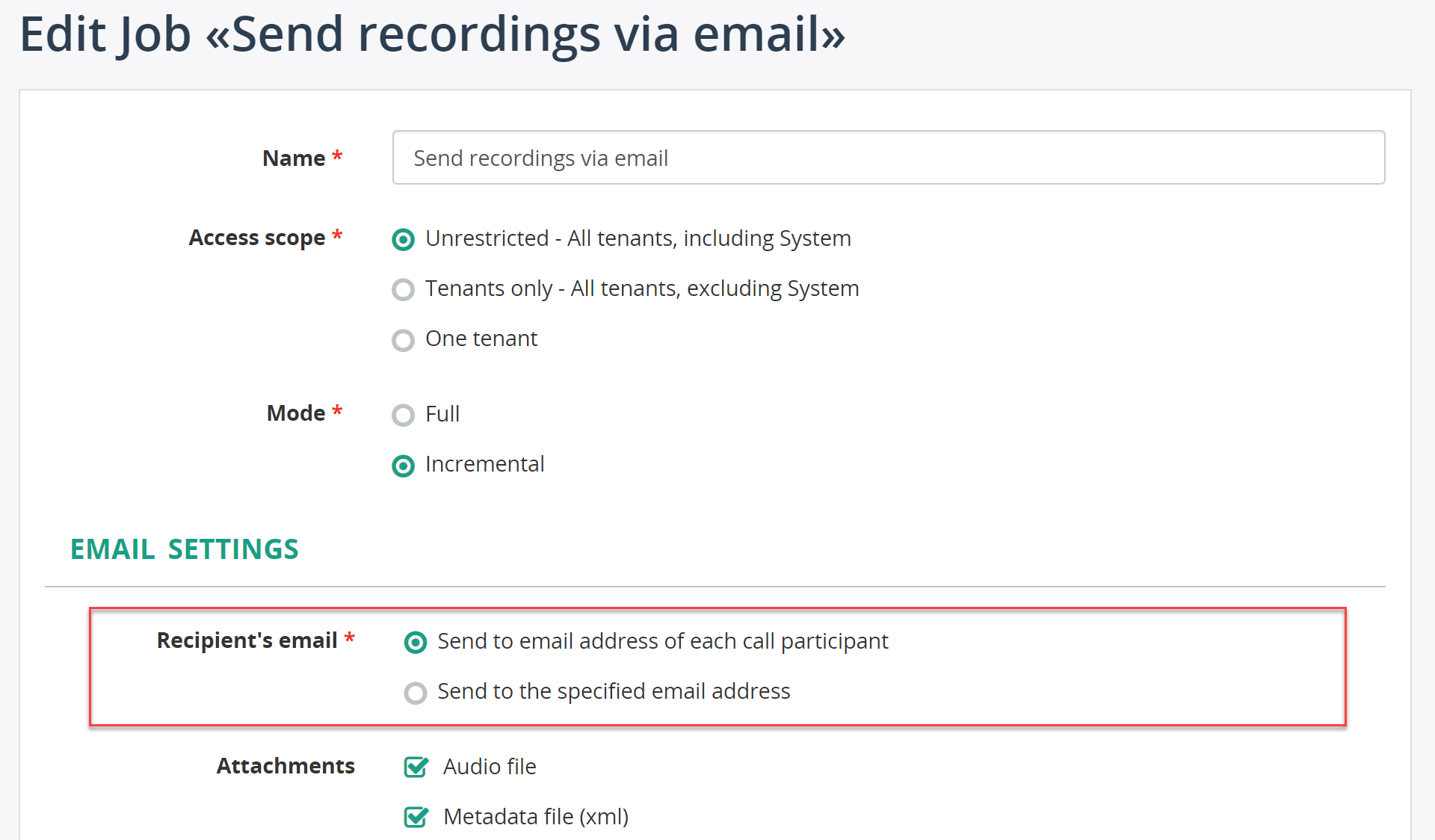 Add export and import of Evaluation Forms to/from XML file
Now, it is easy to share Evaluation Forms between MiaRec systems using XML file format.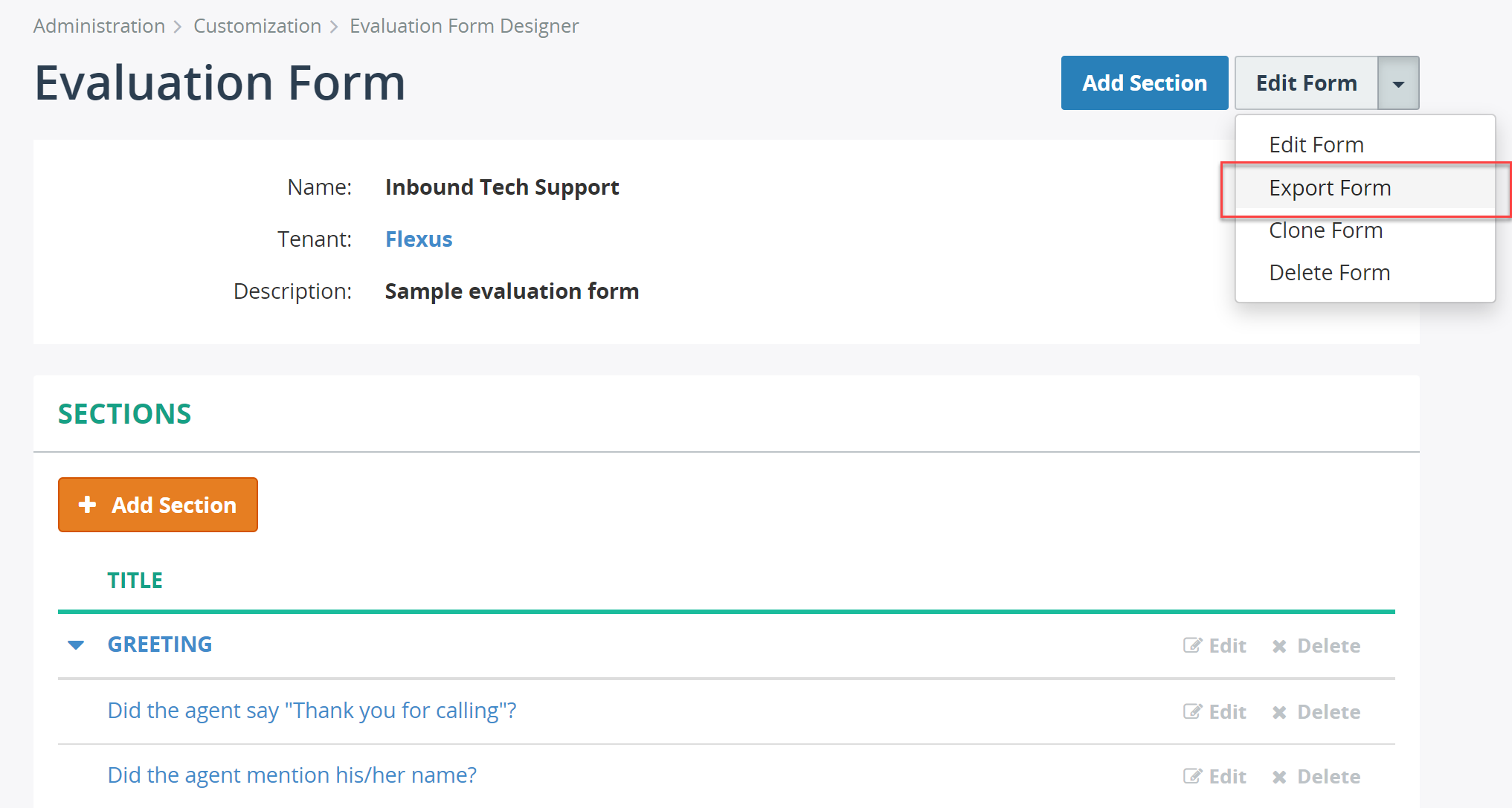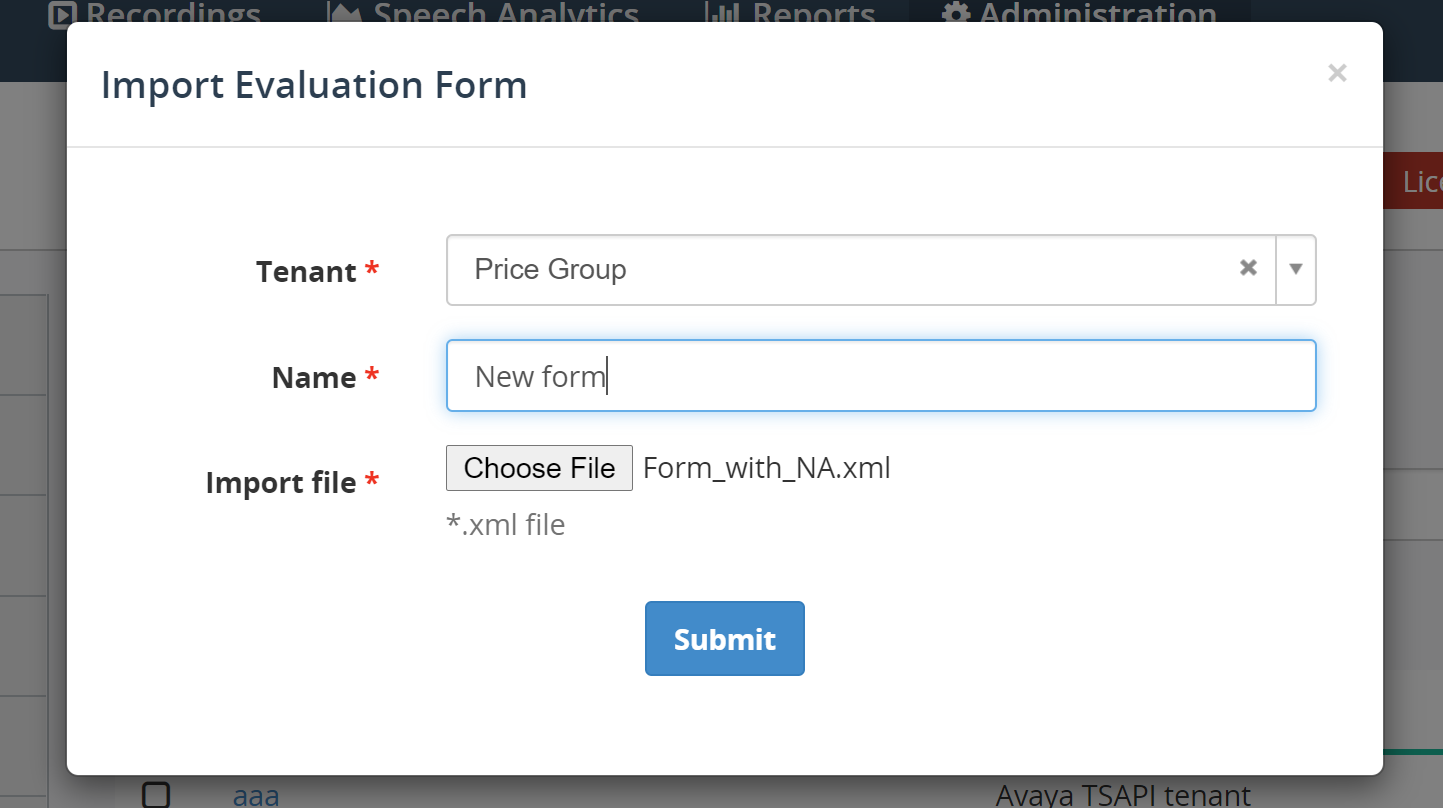 Decrypt files on flight when user requests a bulk download
Previously, if the prepared ZIP file contained encrypted file, which were not playable. End users had to download each call individually to receive a decrypted file.
In this release, the files are automatically decrypted if the end user has the appropriate permissions.
A number of files in a ZIP archive is limited to 20.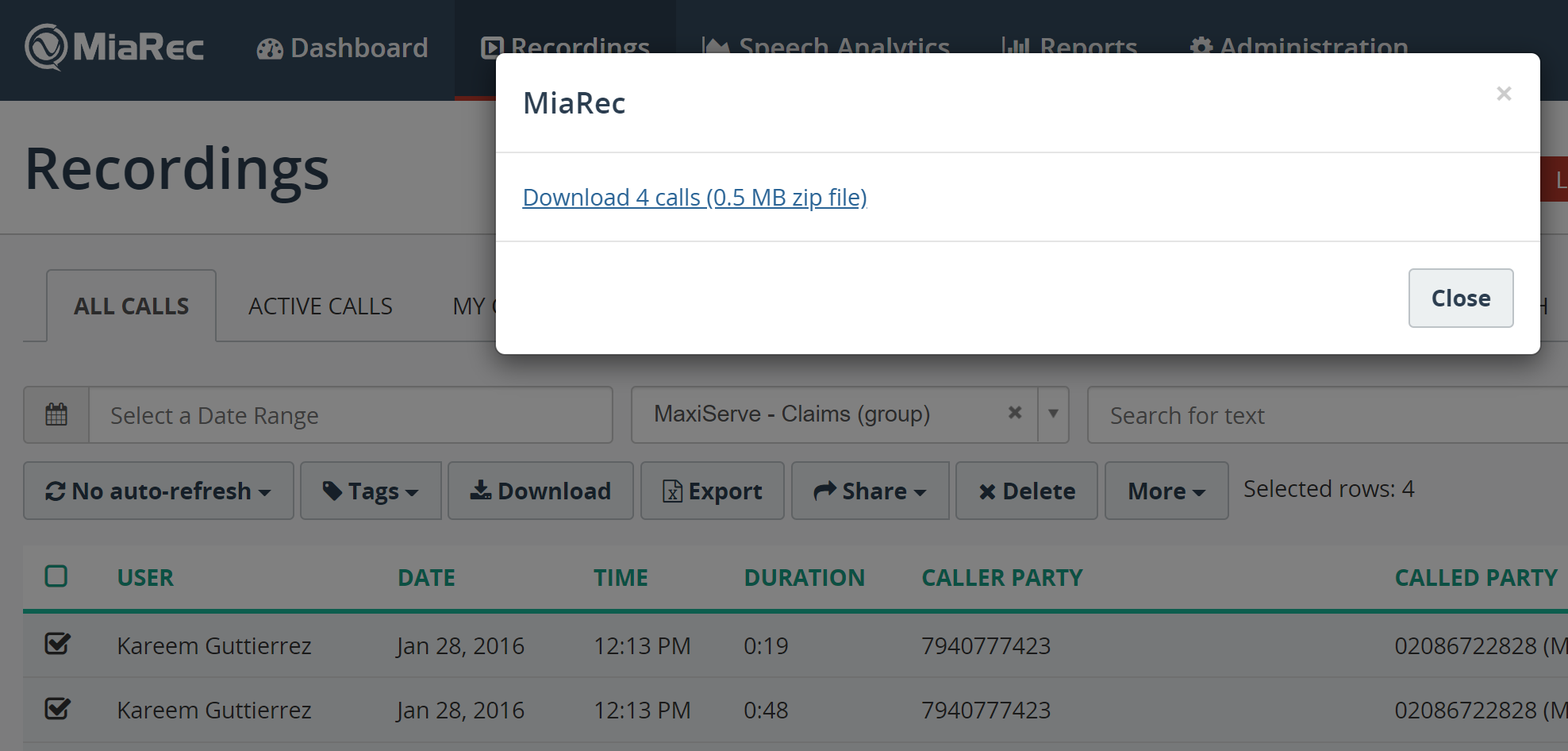 Minor changes
Add ability to print pages right from web UI
Most of pages are printable right from a web browser. We will improve a coverage in the next release.
Add "System default" option for Password reset per-tenant settings