Release 2022-05-10
| Component | Version |
| --- | --- |
| Web portal (miarecweb) | 8.0.0.2563 |
| Recorder (miarec) | 7.0.0.82 (not updated) |
| Screen recorded (miarec_screen) | 1.1.0.43 (not updated) |
| Live Monitoring (miarec_livemon) | 0.1.0.183 |
| Windows installer | 7.0.1.62 |
| Screen capture client | 1.1.0.80 (not updated) |
New features
Live monitoring from any modern web browser
With this release, end users can do live monitoring of calls from any modern web browser with WebRTC support on any OS (Windows, Linux, Mac, Android, iOS). No need to install Live Player application anymore.
Details: Live Monitoring
Sentiment Analysis
MiaRec application calculates a sentiment score for all call recordings and presents it in a portal for quick review and search. A score is calculated separately for agent and customer sides.

Highly negative and positive sentences are highlighted in a transcription to speed-up review process.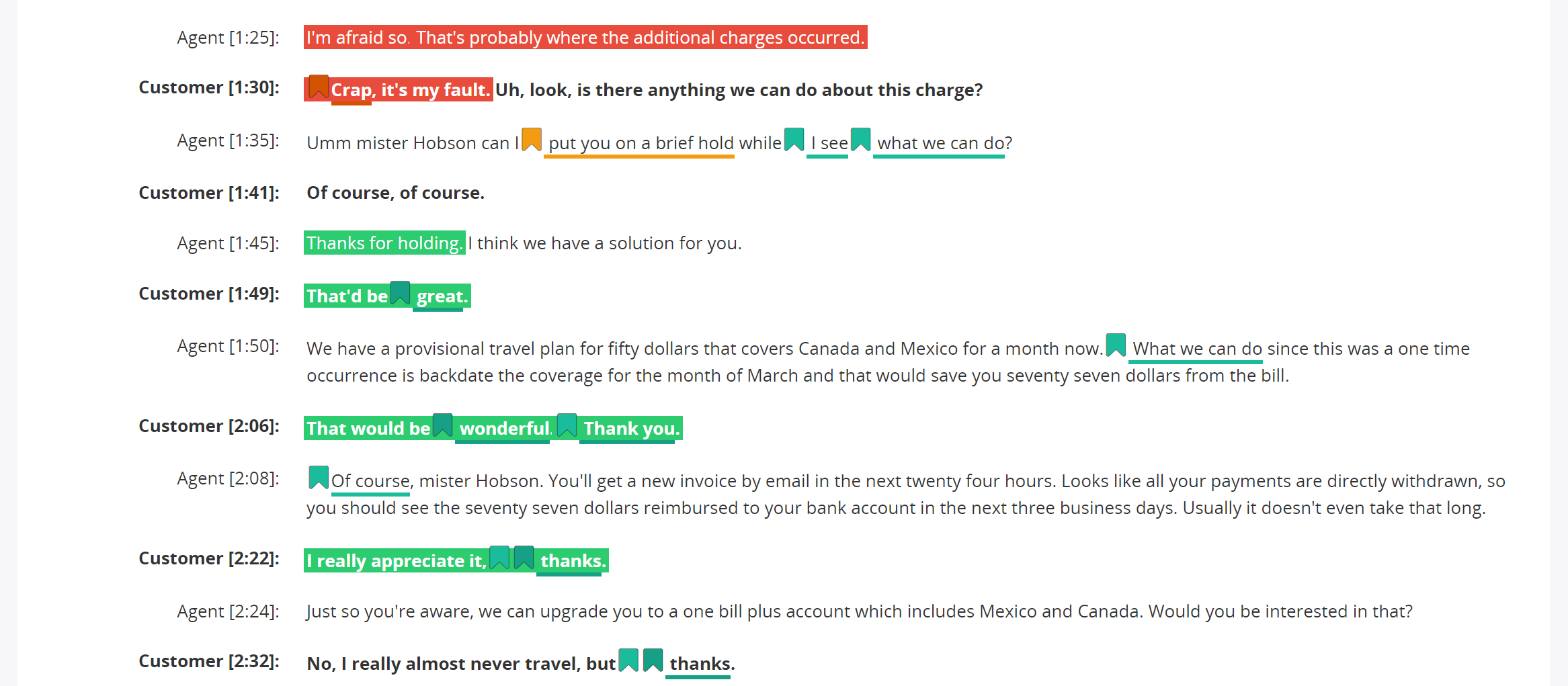 Users can search through all calls using a sentiment score: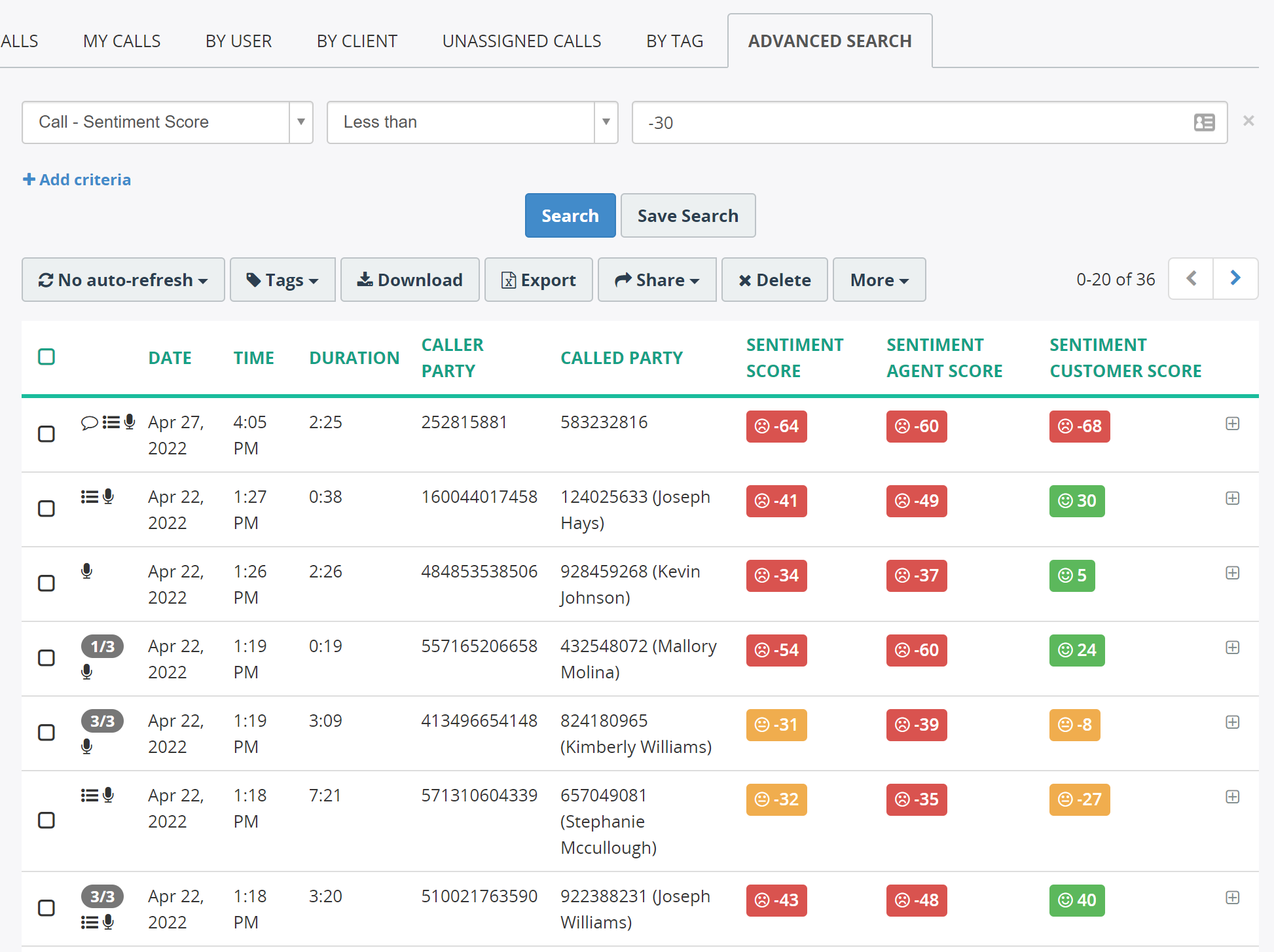 Added Azure Speech-To-Text Engine support
We added a support of Azure Speech-to-Text engine, that can be used as an alternative to Google and MiaRec's proprietary engines.
Minor changes
Added "REGEX", "AFTER" and "REPEATS" operators to Topics/Keyword expression syntax, remove "MATCHES" operator
Fix issues
Fixed the issue with deleting calls that have associated keywords/topics
Fixed the issue with editing an existing evaluation report when the original form was modified and sections have been removed