Save custom fields
Overview
With custom fields, users can store additional attributes with each call recording, like an order number, support ticket number, product name, shipping due date, etc.
Note
The custom fields must be pre-configured by an administrator in the Admin portal.
The custom fields are shown on the Call Details page under the Info section.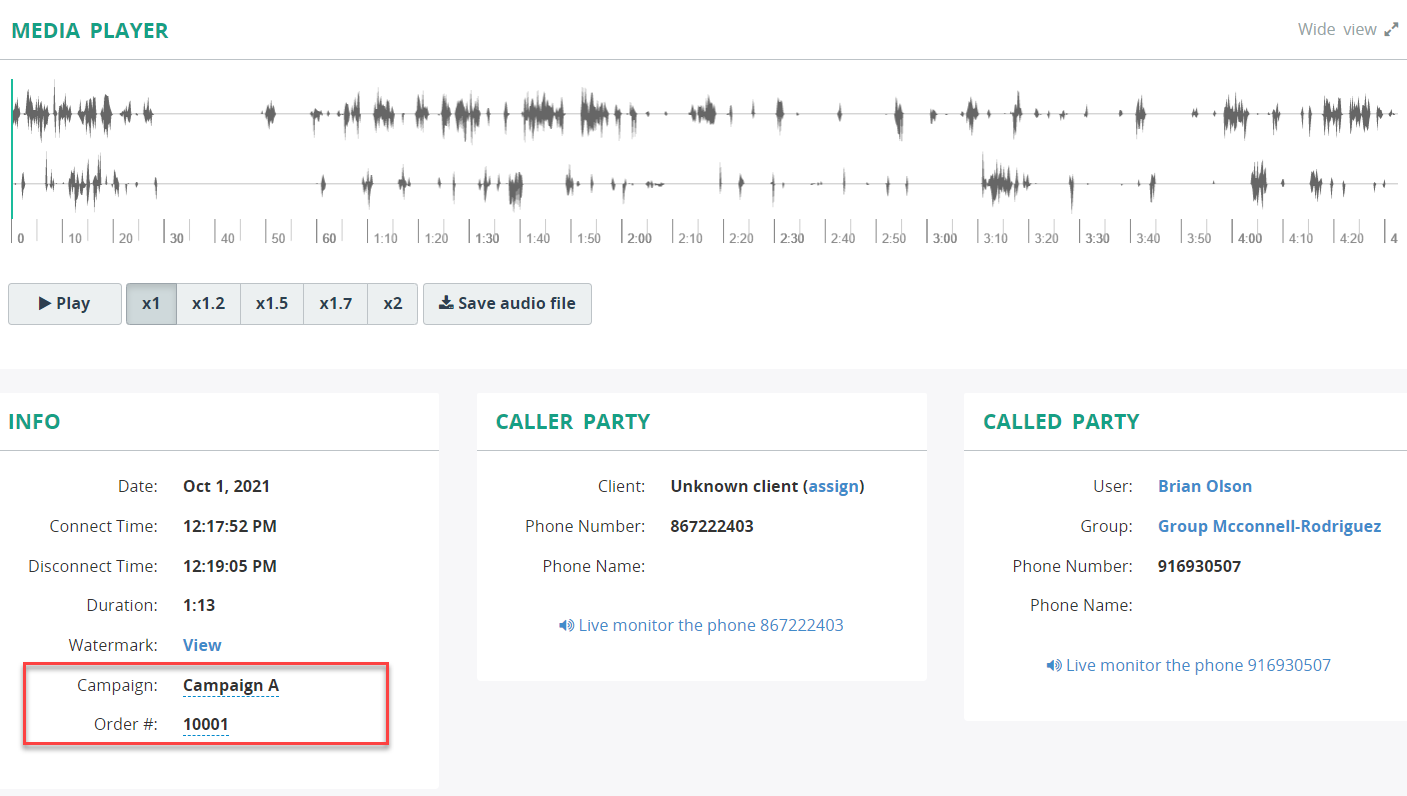 Users, who are granted the appropriate permissions, can edit the custom fields for in-progress or completed calls on the Call Details page.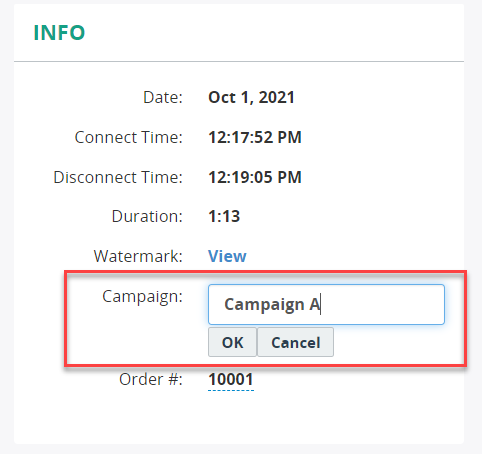 Searching in custom fields
You may use the Quick Search or the Advanced Search to find the recordings by value in the custom fields.