Release 2023-09-13
| Component | Version |
| --- | --- |
| Web portal (miarecweb) | 8.0.0.4016 |
| Recorder (miarec) | 7.0.0.100 (not updated) |
| Screen recorded (miarec_screen) | 1.1.0.46 (not updated) |
| Live Monitoring (miarec_livemon) | 0.1.0.183 (not updated) |
| Windows installer | pending |
| Screen capture client | 1.1.0.80 (not updated) |
New features
Add AI Insights tab to call details
The AI Insights tab shows information that is populated by Generative AI into custom fields.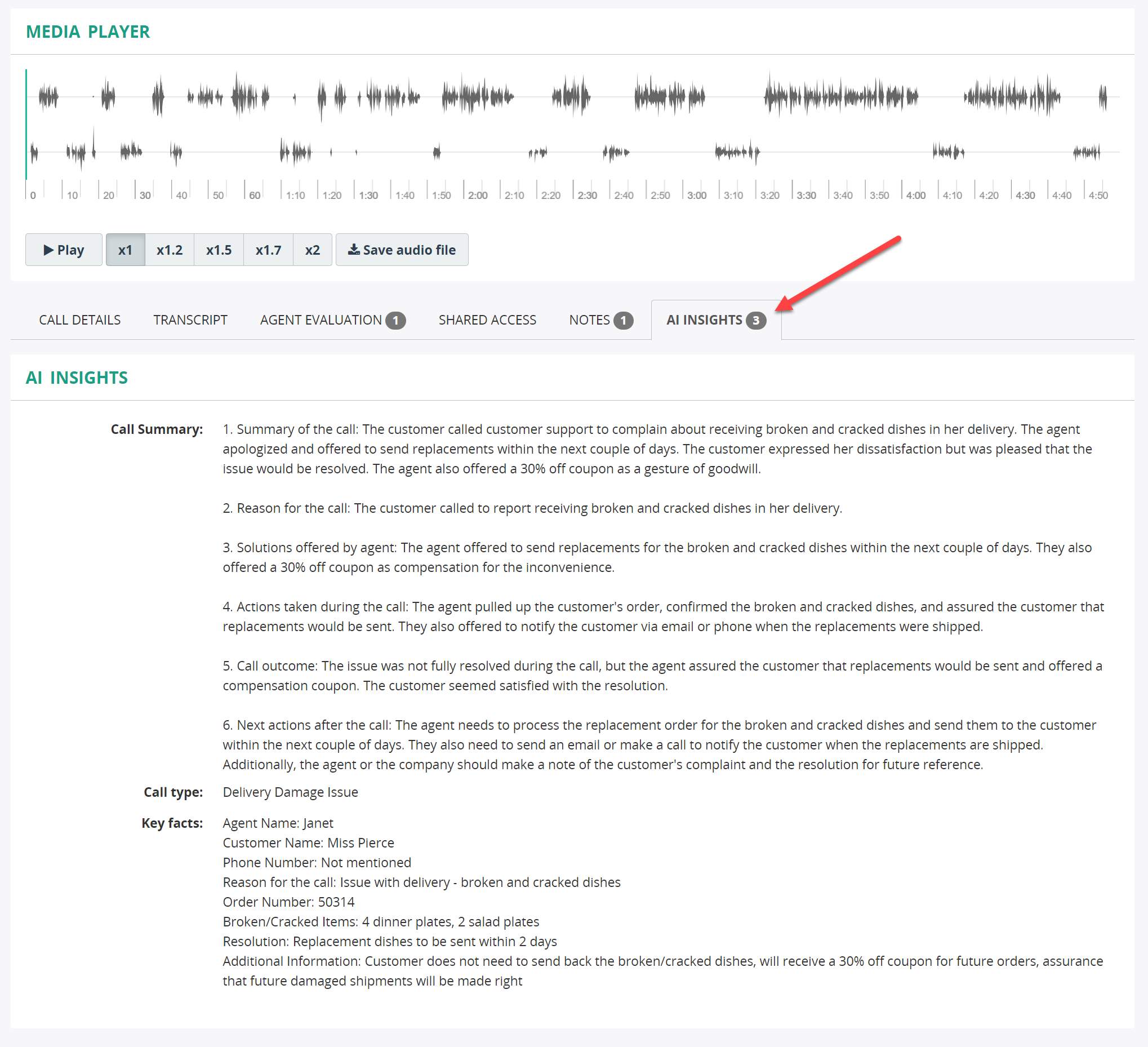 Extend Custom Fields with new attributes to support AI Insights data extraction
New attributes like Status, Visibility, Display As, and AI Insights are added to custom field object. With such a change, AI Assist job can extract various information into the custom fields rather than call notes. For example, AI can detect a call type (like Order placement, Collection, Shipment issue, etc.)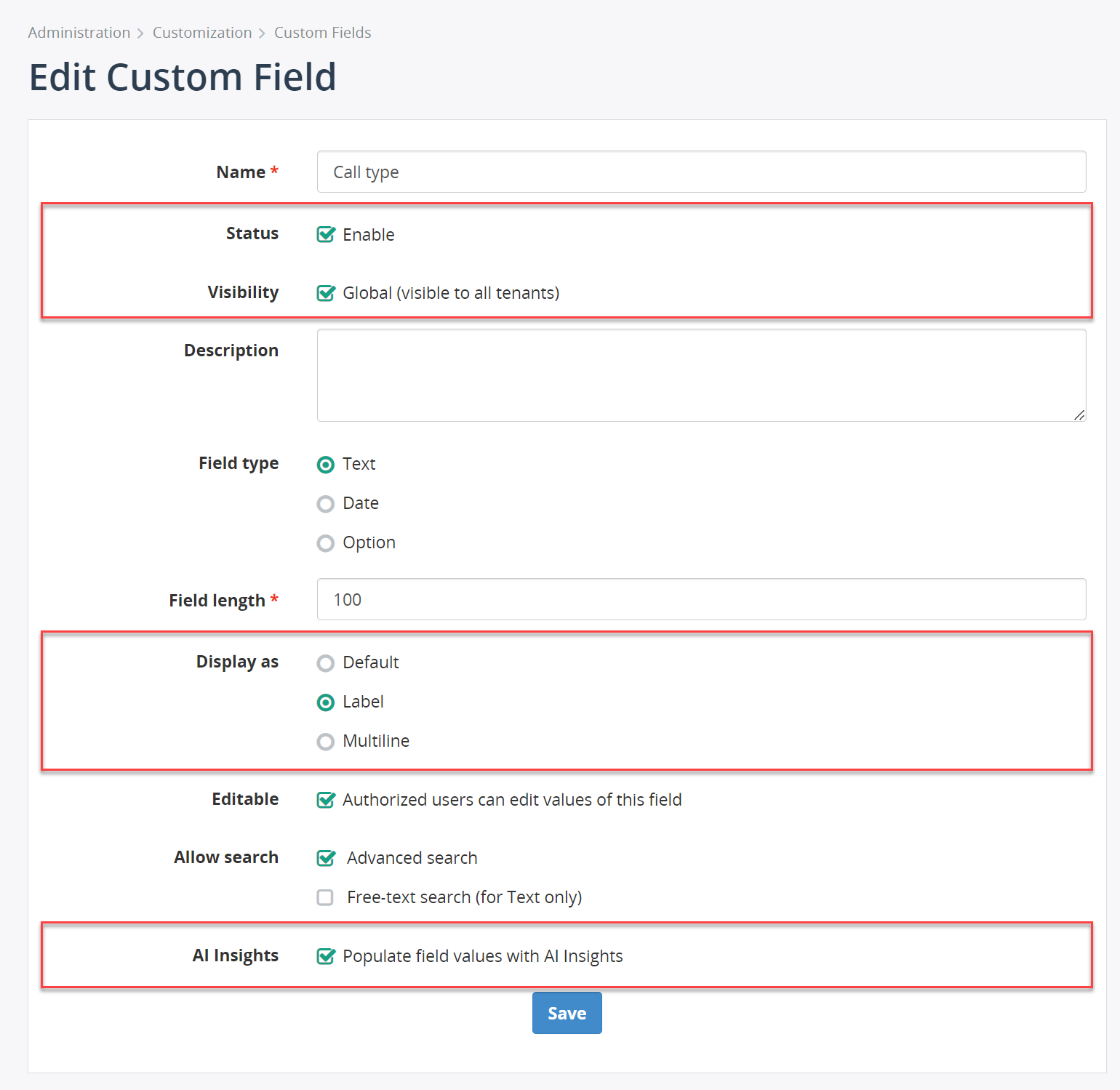 Add URL to view related data in reports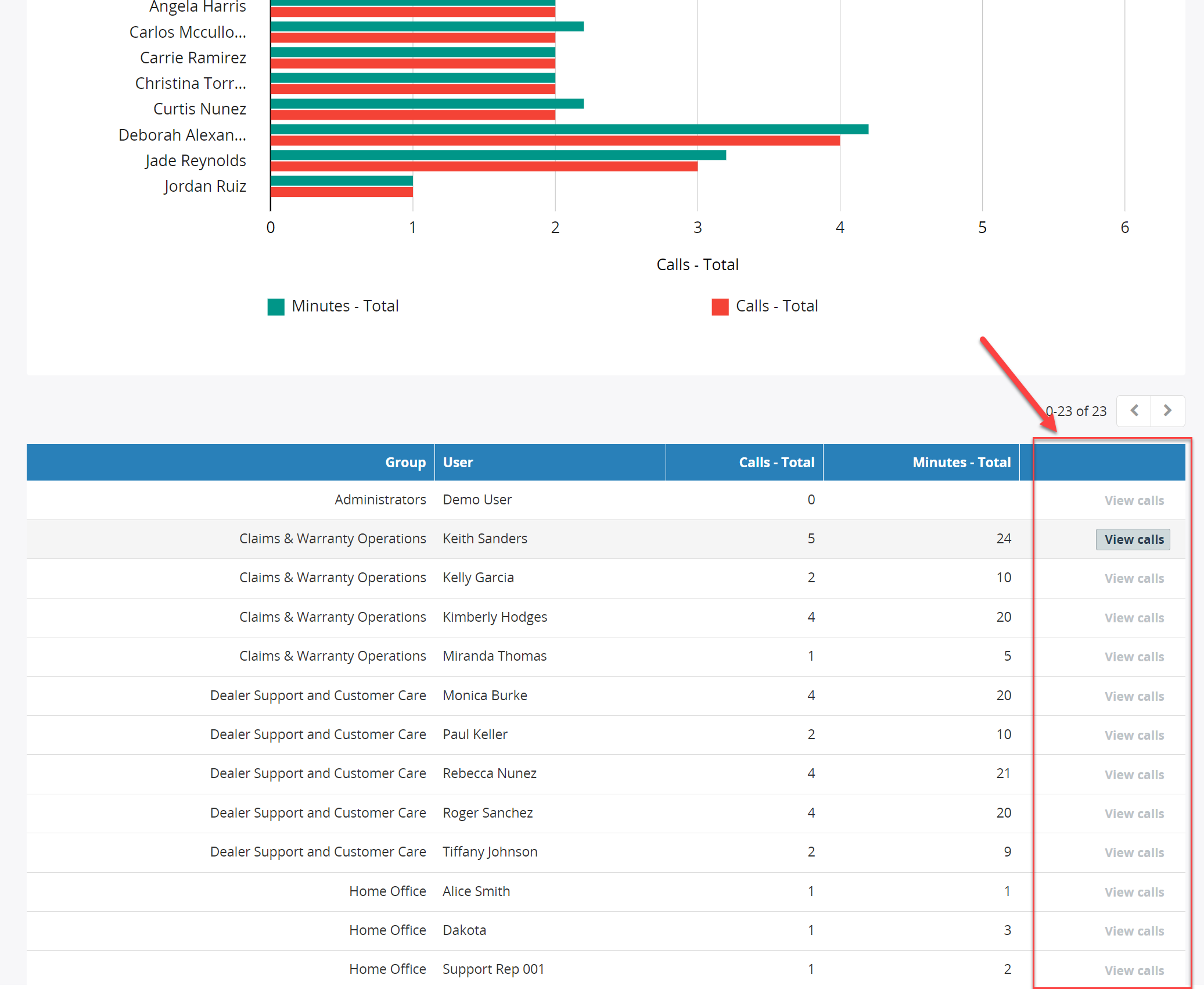 Add support of reporting by Custom Field
For example, with AI Insights, it is possible to extract type of call and then build a report by such a value.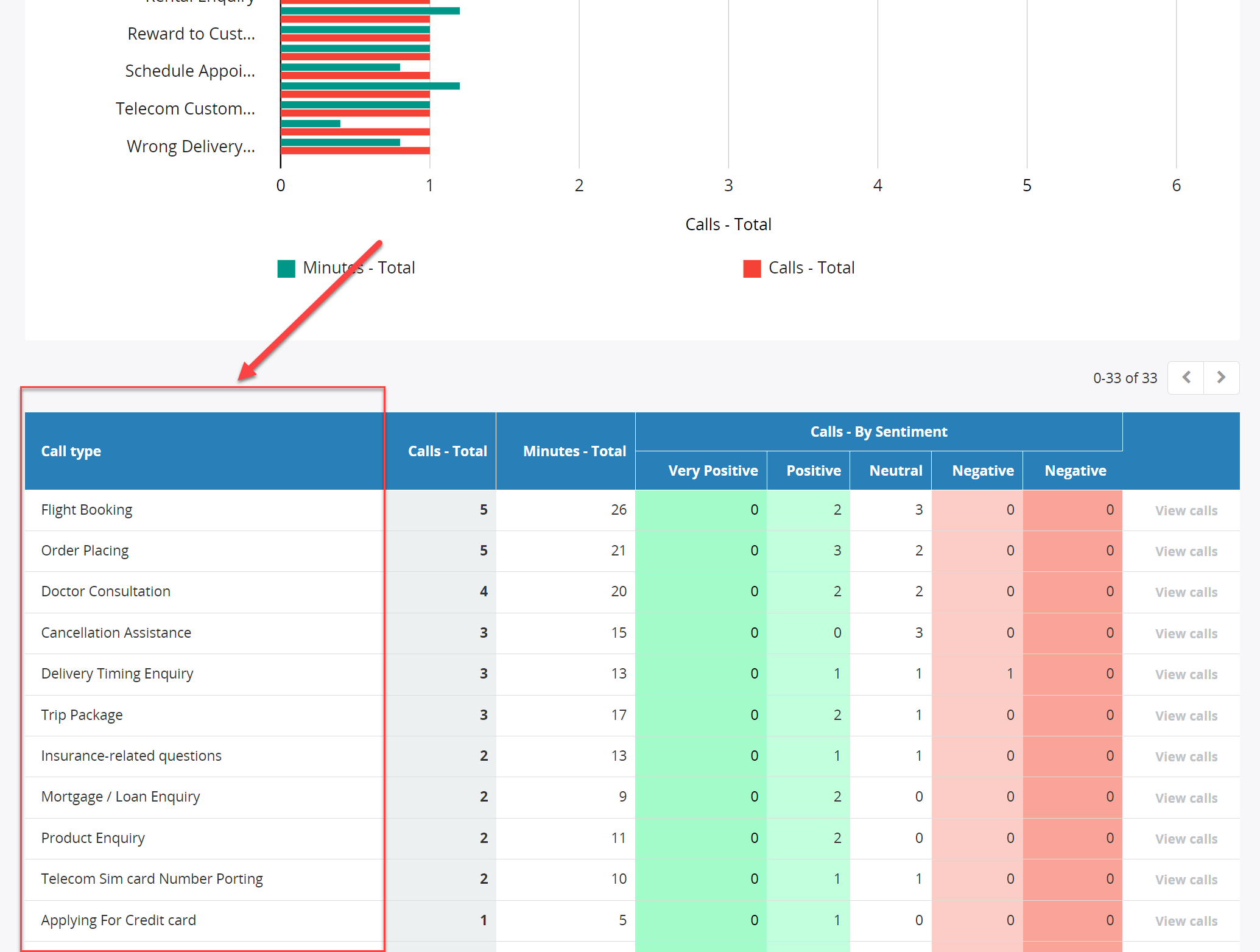 Minor changes
Add "Last 7 days" and "Last 365 days" options in the Report Period setting

Show "Row limit reached" warning in Group Call Summary with Drill-Down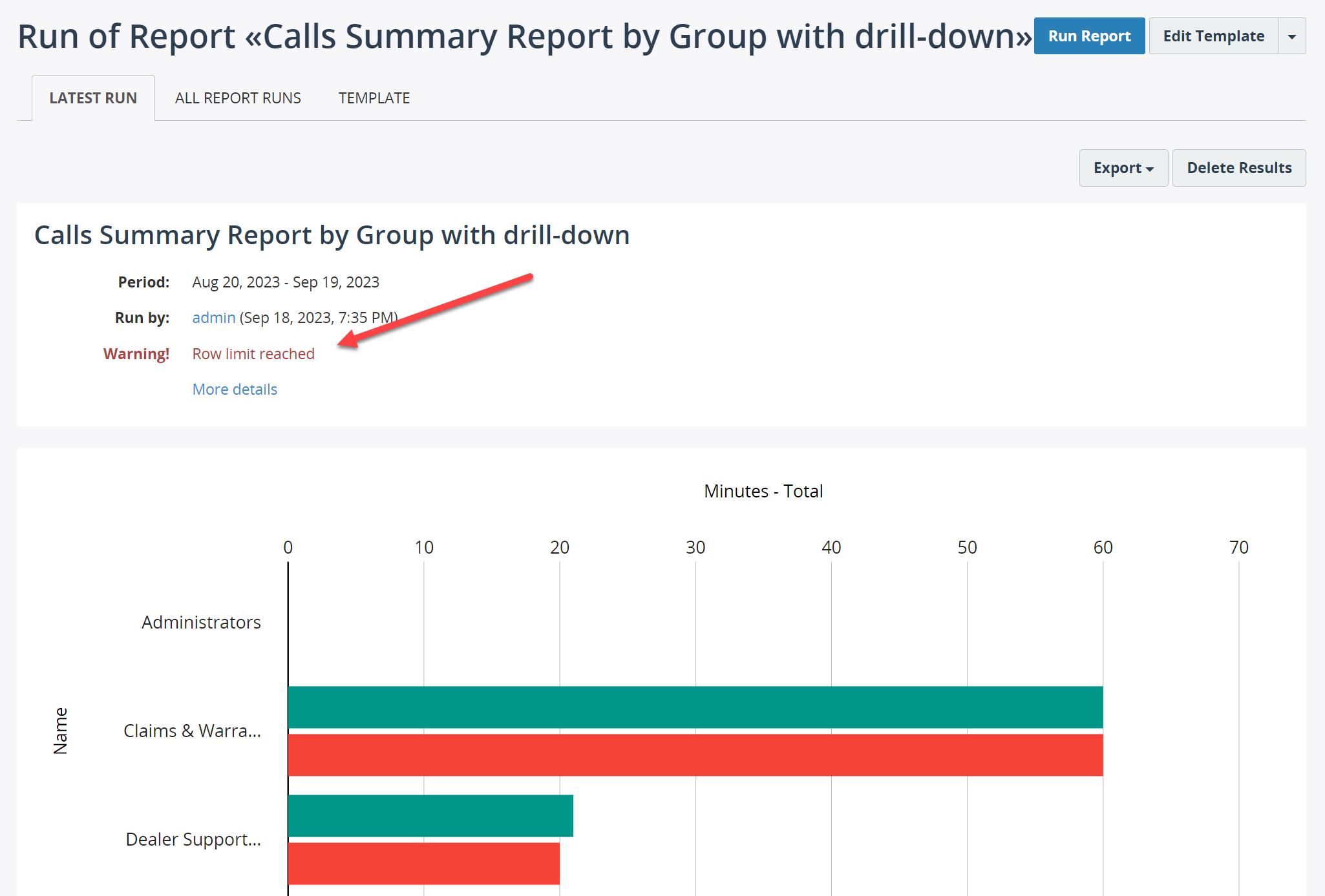 Add user details, licensing and role columns in Call Summary by User report