Manage Reports
Search Report
To search for an existing report, enter the report name in the search field, and click the Search button.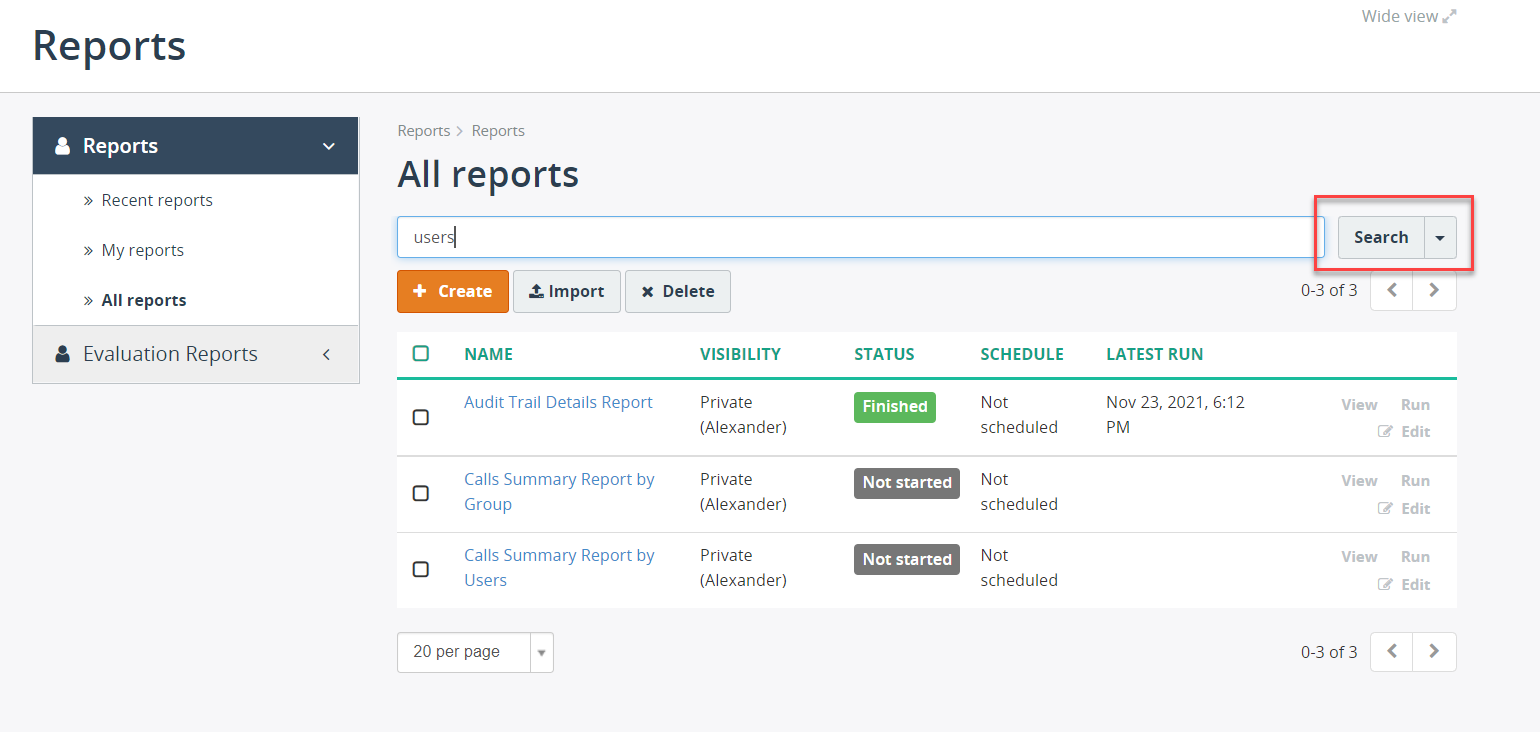 The page refreshes to display only the reports that match the search criteria.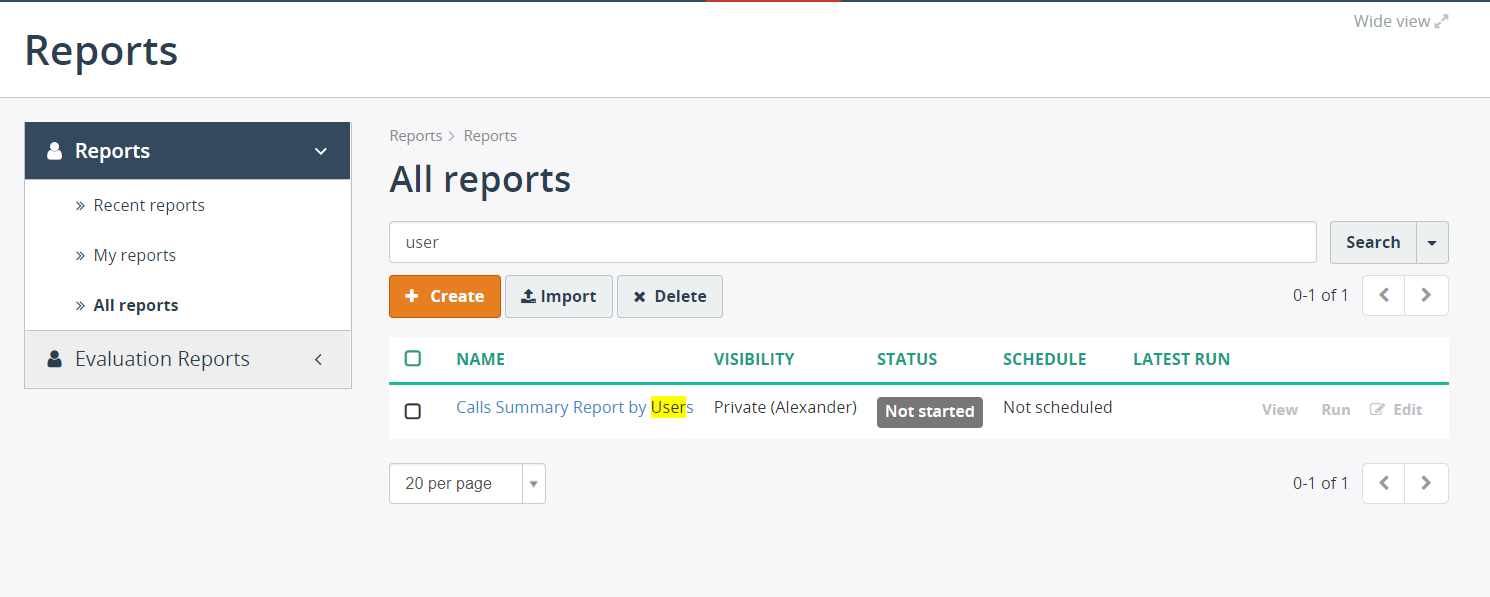 To reset search criteria, click the Search button and then select Reset search.

View Report
You can open the most recently executed version of a report by clicking the report name or the View button next to the report.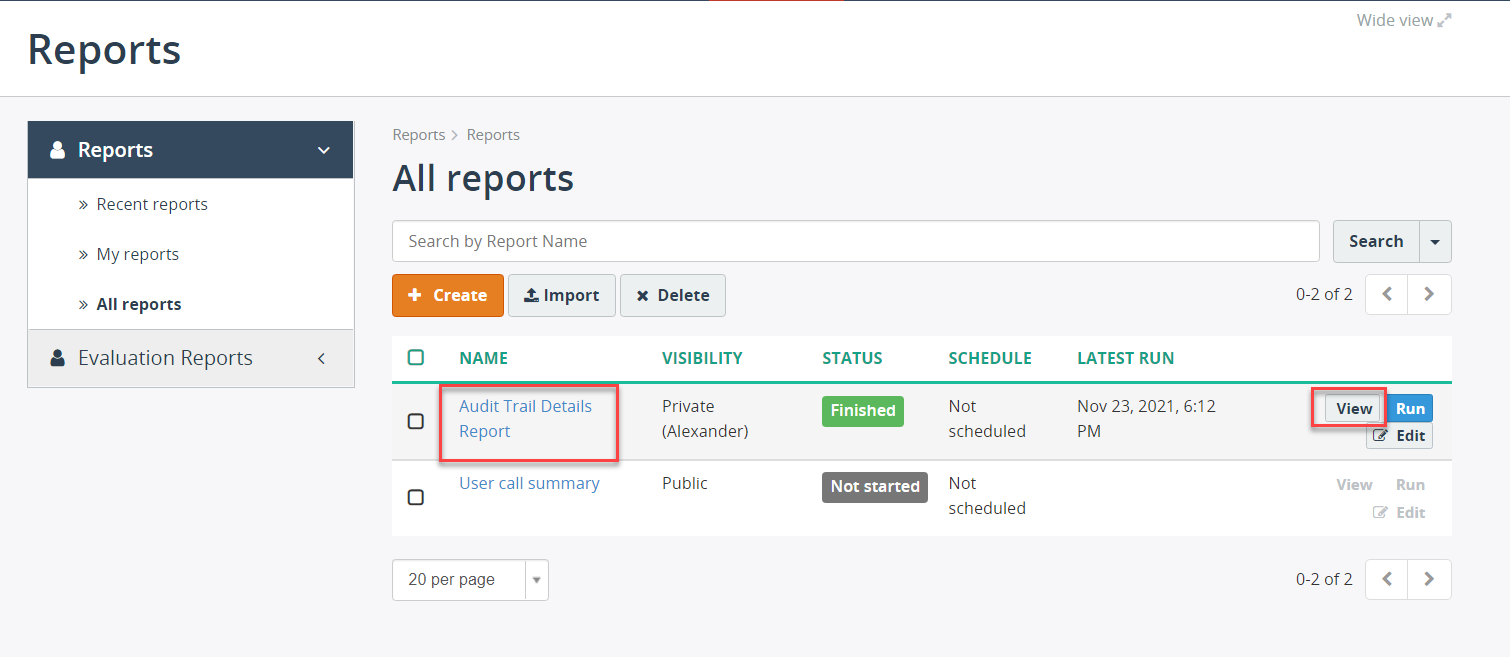 Delete Report
You can delete any report that you created, or any report that you have the permission to delete.
To delete a report, select the check box next to the report of your choice and click Delete.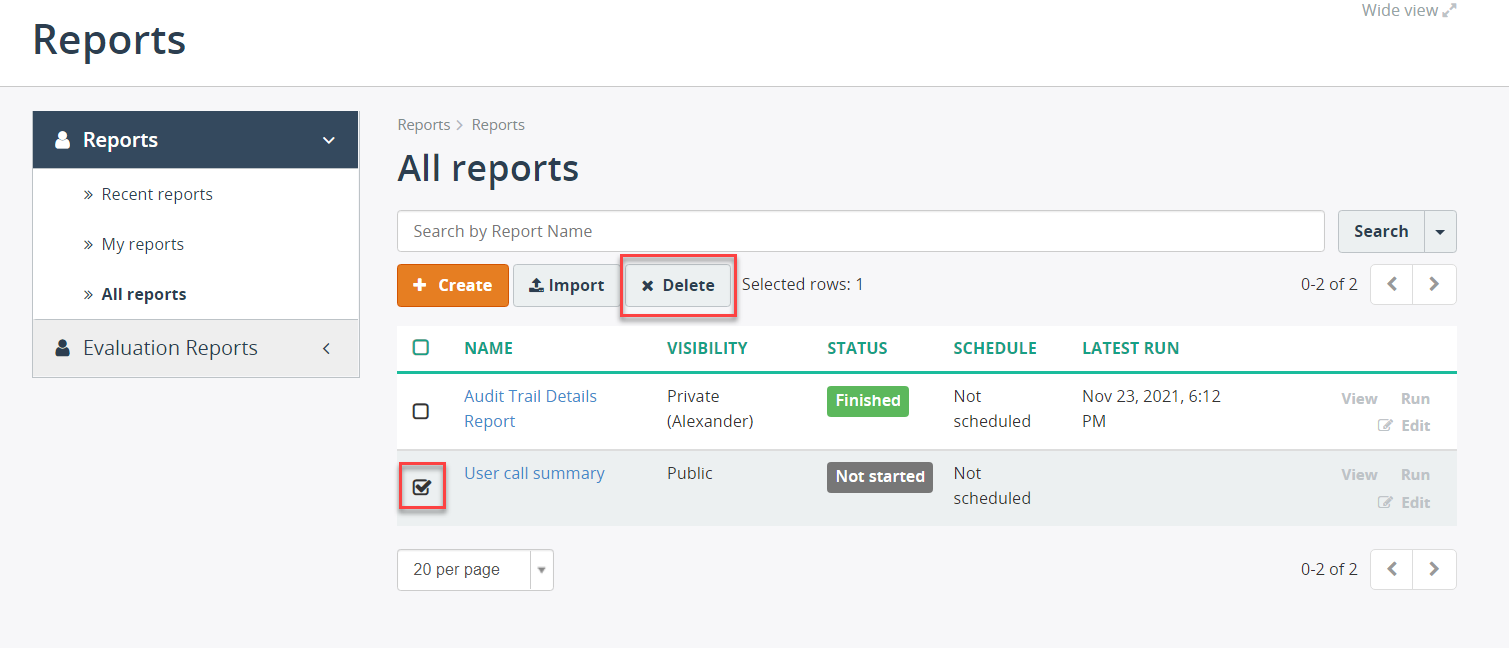 Info
Clicking Delete will delete the report results and the report itself. For details on how to delete only the report results, see Delete Report Data.