Location for audio files
Navigate to Administration -> System Configuration -> Storage to view/edit location of audio files and filename format.

Click on Edit Configuration to modify settings.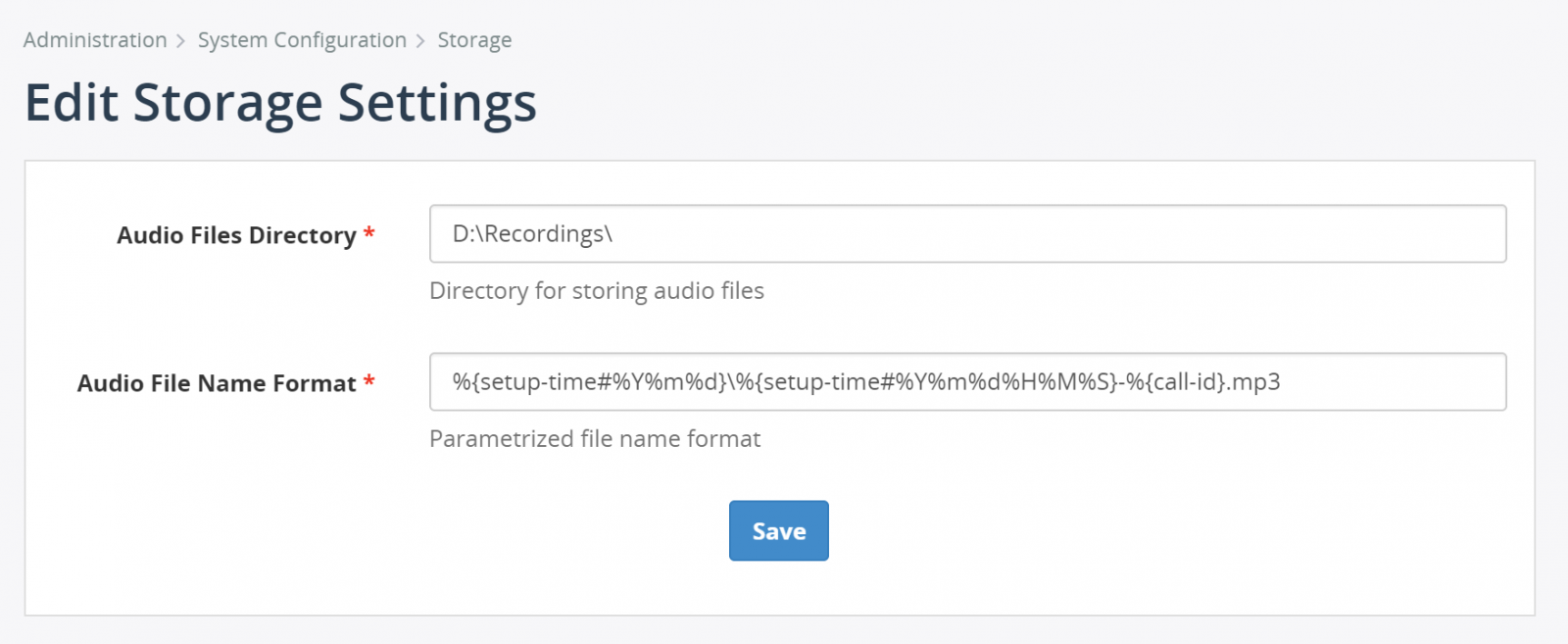 Audio File Name Format is a parametrized format of audio file name. This is very powerful way of configuring audio files location. Parameters are described in details in article File name format.
See also: