Delete call recordings
The page describes how you can remove call recordings from the MiaRec platform.
Delete recordings in bulk
To delete a recorded call:
Click the Recordings tab.
Select the call(s) that you want to delete.
Click the Delete button.

The popup message will appear informing you that the recording has been deleted. Clicking the Undo link will restore the call recording.
Info
The popup message disappears automatically in 45 seconds, so you have a limited time to undo the delete action.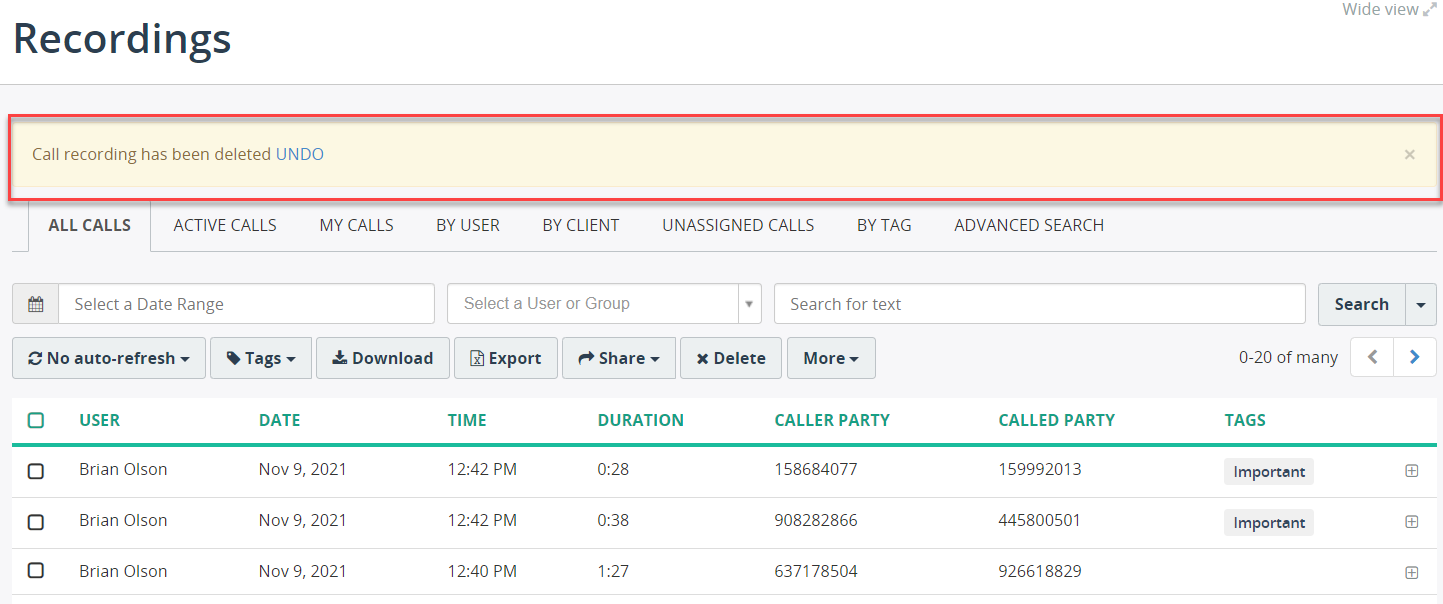 Delete individual recording
You can delete an individual call recording on the extended Call Details page by clicking the Delete Call button: