Release 2021-03-10
| Component | Version |
| --- | --- |
| Web portal (miarecweb) | 8.0.0.276 |
| Recorder (miarec) | 7.0.0.44 (not updated) |
| Screen Recorder (miarec_screen) | 1.1.0.39 (not updated) |
| Windows installer | not released yet |
New features
Add support of restricting access to web portal by ip-address. Such rules are configured on Role profile.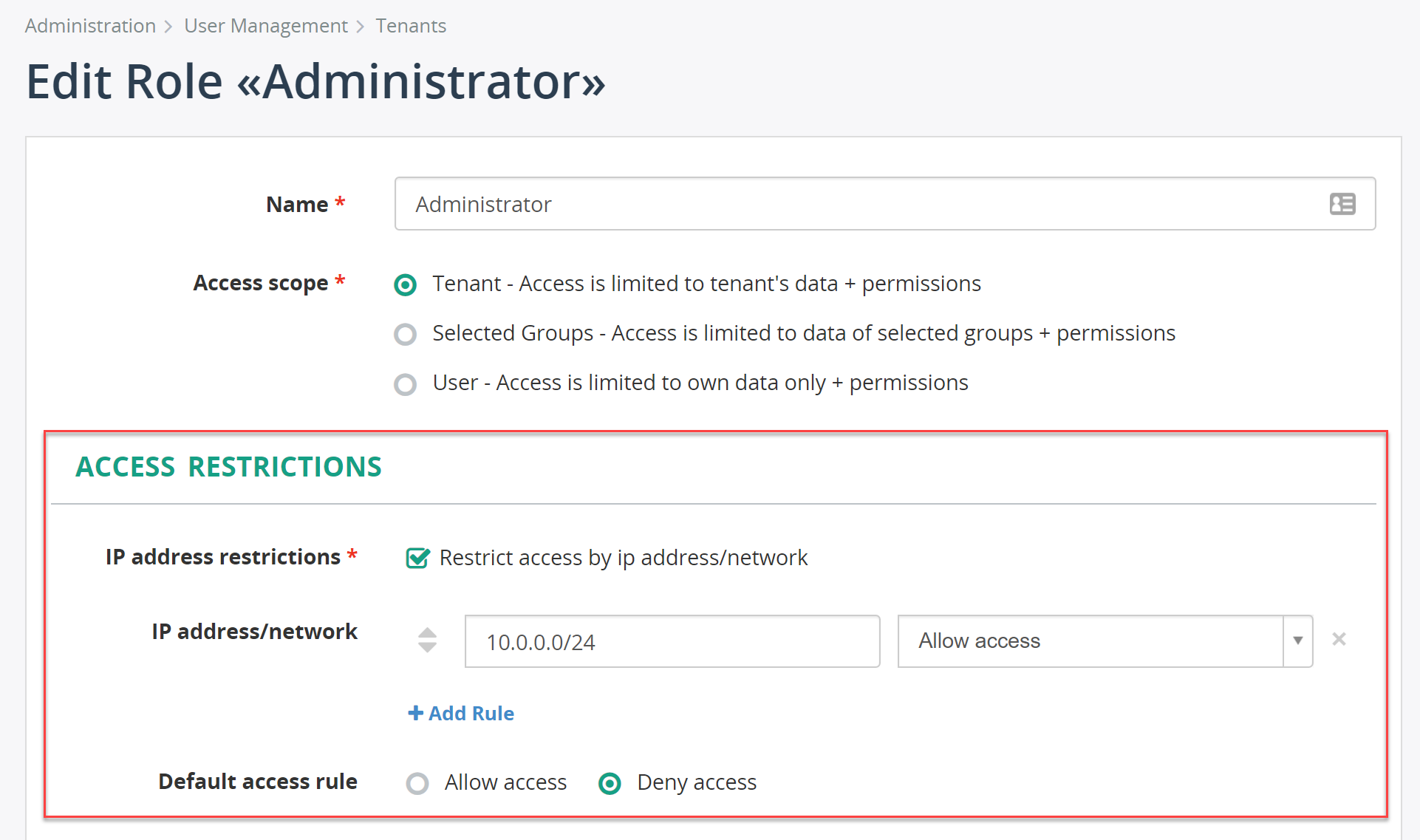 Minor changes
Add Storage Limits and Usage columns to Tenant Call Summary report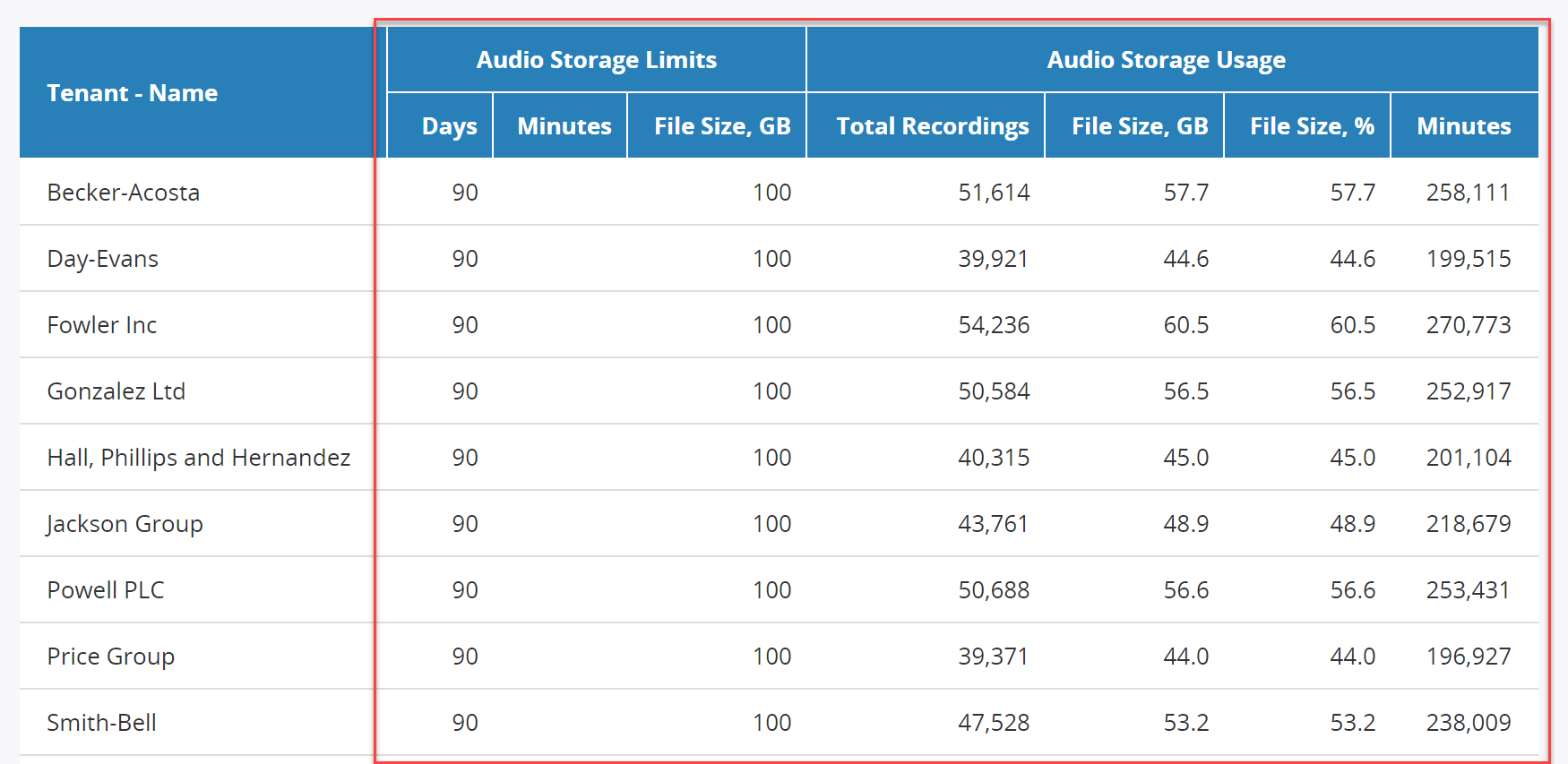 Add generic "Call Summary" report that can be run across all tenants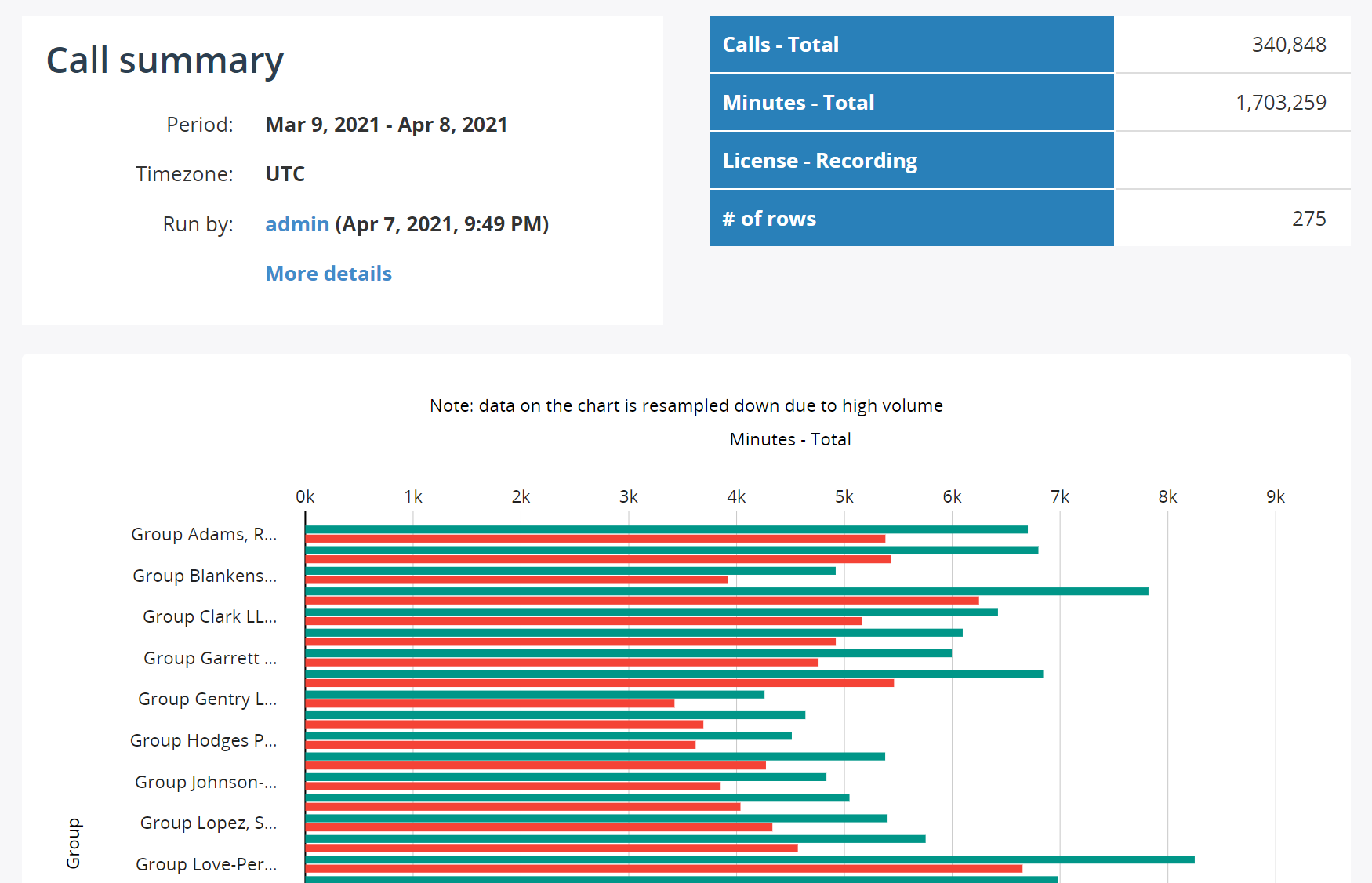 Add "Tenant details" report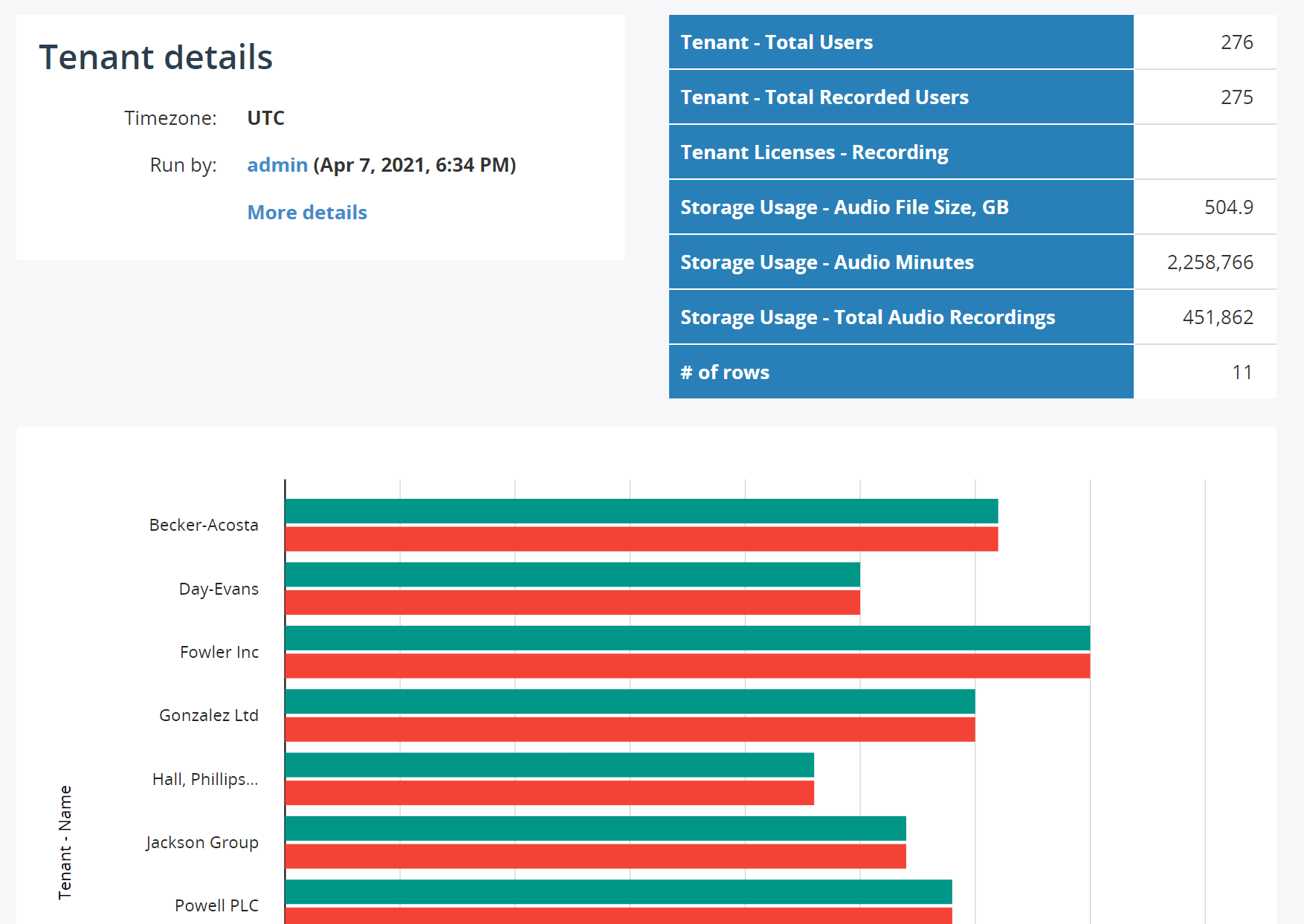 Add ability to search users using attributes Has calls for period and No calls for period:

Increase maximum length limit for Storage Target SSH private key. Now, it is possible to use keys of size 4096-bits.
Improvements to replication process when the incoming replication token is limited to a single tenant
Fix issues
Fix issue, which prevented users from manual deleting of system logs (under Administration -> Maintenance -> System Logs).
Ignore "searchResRef" object when synchronizing users with Active Directory. Now, a synchronization job completes with "success" result rather than confusing "failed" state.