Configure users for screen recording
Navigate to Administration -> User Management -> Users and click Edit for the corresponding user profile.
Step 1. Configure Screen Recording Login
Under Recording settings, configure the Windows login name in the Screen recording login attribute. This value should match to username, the user is using to login to Windows machine. Optionally, you can specify a domain name if your organization has multiple domains.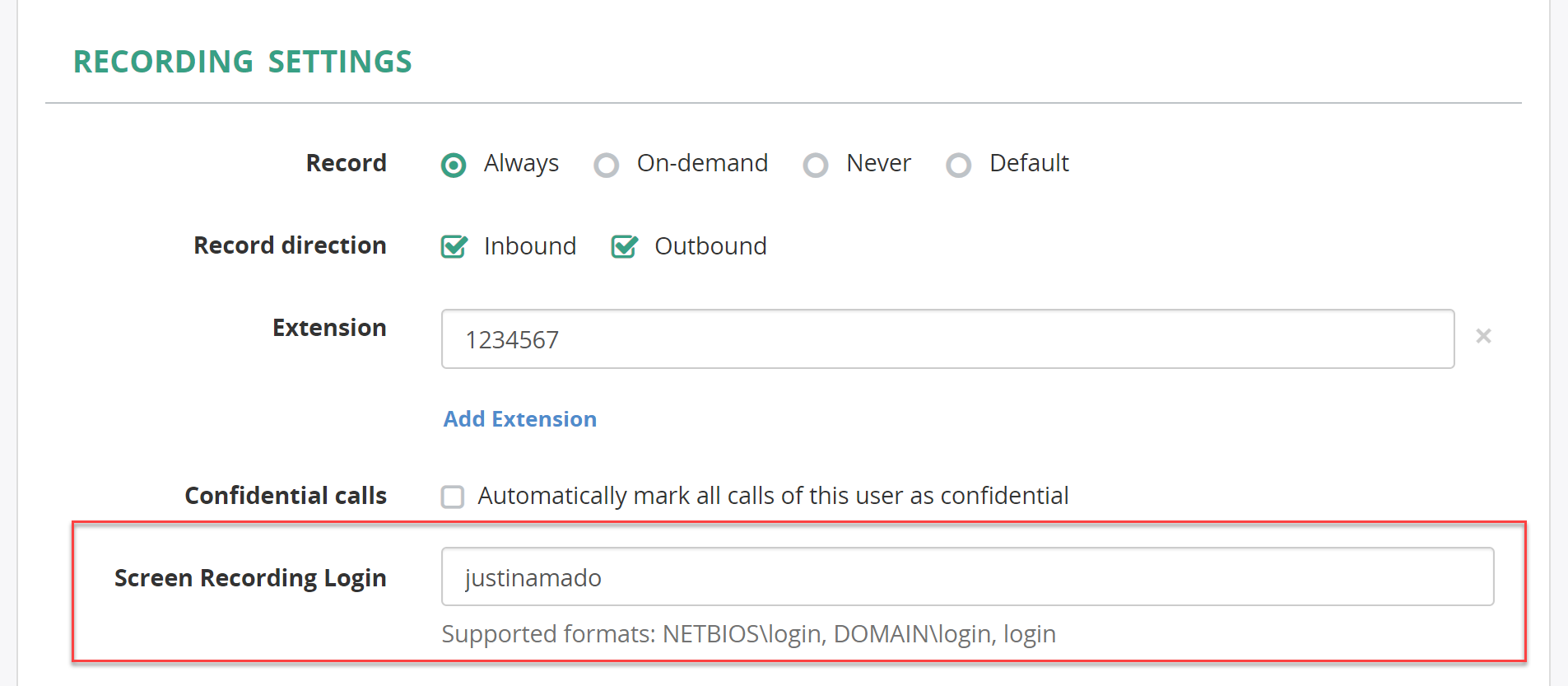 Step 2. Assign Screen recording license
Under Licensing, assign the Screen recording seat license to user.

If user logs into to the authorized workstation using the configured login name, a screen capture will be activated automatically.