Release 2021-05-05
| Component | Version |
| --- | --- |
| Web portal (miarecweb) | 8.0.0.757 |
| Recorder (miarec) | 7.0.0.44 (not updated) |
| Screen recorded (miarec_screen) | 1.1.0.39 (not updated) |
| Windows installer | not released yet |
New features
Add ability to clone existing role:

Add support of search recording using relative periods "Within day/week/month/quarter/year/hour/minute range". For example, to find recordings for the previous week, use a search criteria "Within week range -1 to 0", where "0" is a beginning of the current week (Monday) and "-1" is a beginning of a week before.


Minor changes
Extend group advanced search with attributes "Tenant Name", "Timezone", "Group Member", "Group Member Count", "Group Manager" and "Group Manager Count":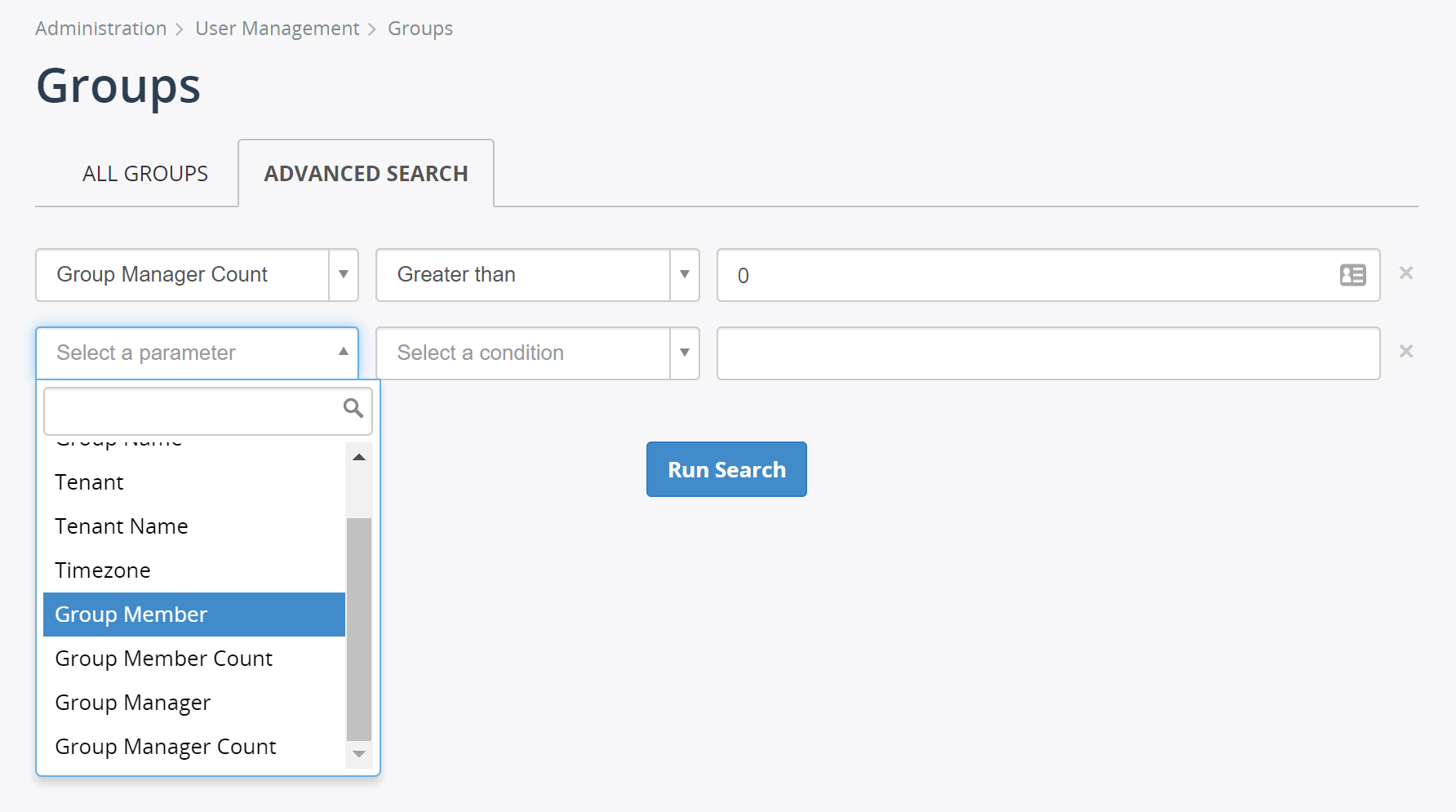 Extend "Tenant details" report with more attributes like "Extension Type", "Broadworks Service Provider", "Metaswitch Group", "Auto-provision settings" etc.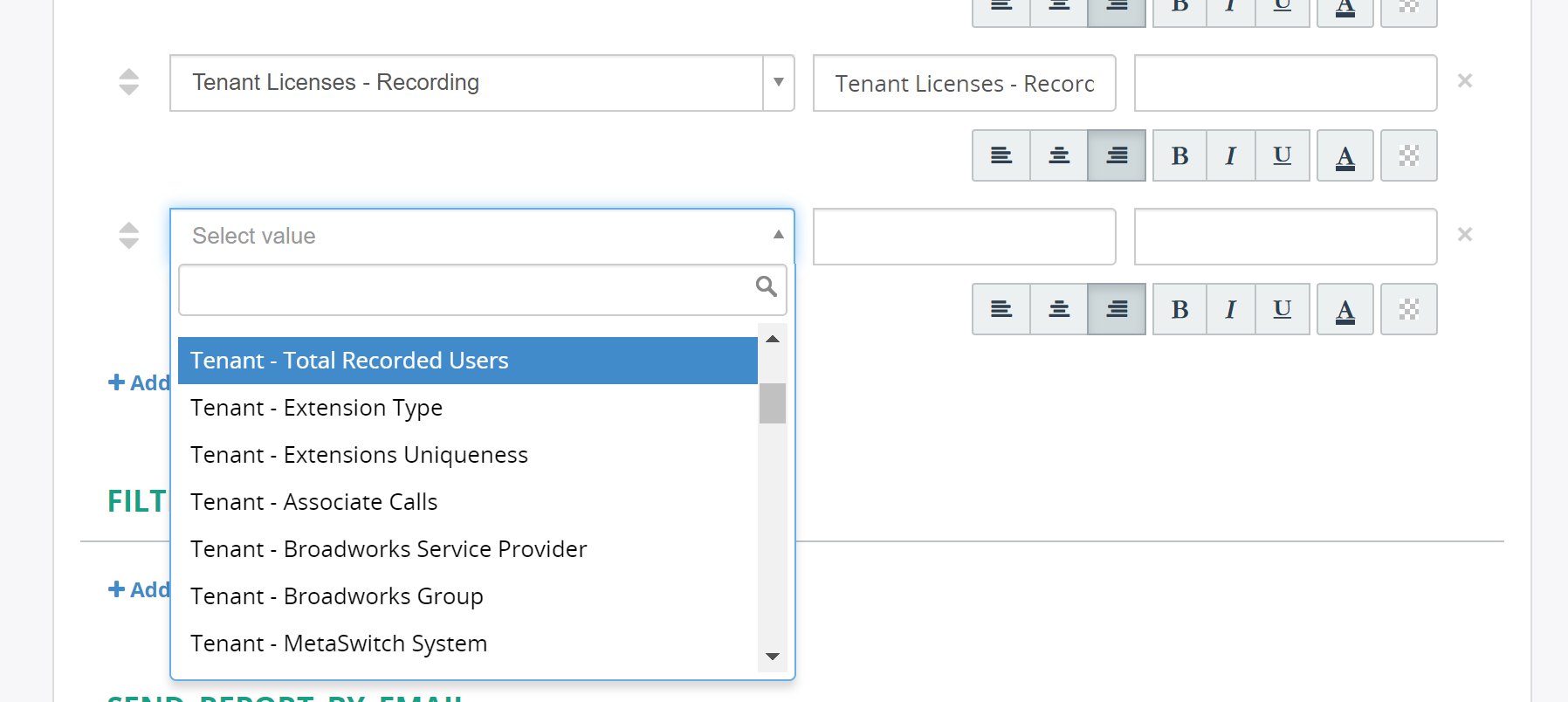 Add field visibility settings for "Groups" pages: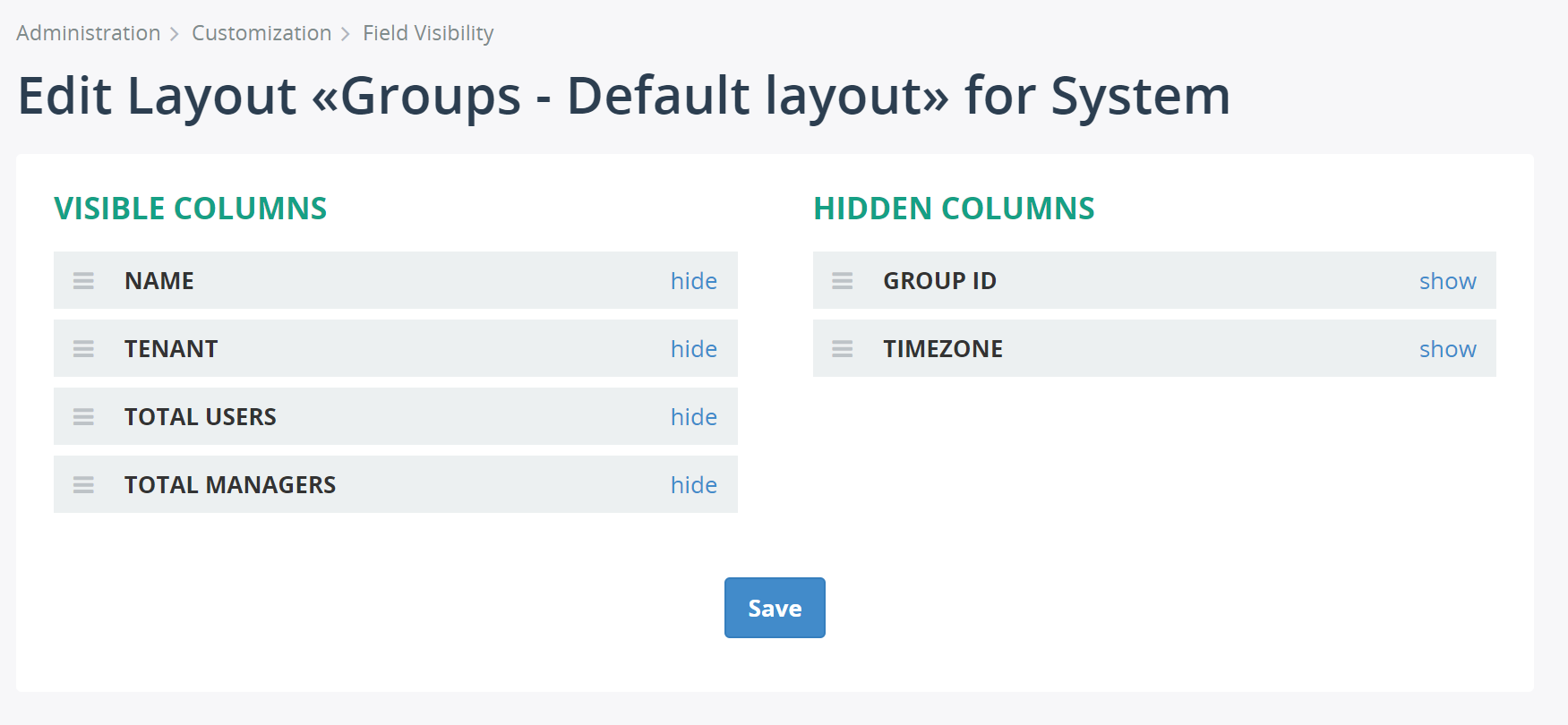 Improve error handling when user submits invalid values in search form. The displayed error messages are clearer.
Improve handling of very long text values in reports when exporting to PDF
Tenant administrator can create/delete extensions when tenant's extensions are unique within tenant only. Previously, tenant admin was able to select from the existing extensions only, i..e. un-assign the extension from one user and assign the released extension to a new user. Now, tenant admin can create new extensions for users if permitted.
Fix issues
Fix compatibility with Azure AD B2C SAML 2.0 Single Sign-On
Fix issue with an incorrect display of the selected filtering criteria in the reports
Fix issue with "Last 24 hour" report period. Date/time range was incorrectly calculated when building report
Other minor improvements to advanced reports