Controller - Cisco TAPI TSP driver
The Cisco TAPI Service Provider (TSP) is a TAPI driver, which is installed on the Windows server, allows communication of line events between MiaRec recording announcement controller and the Cisco UCM.
Download the TAPI driver
The installer for the client can be obtained from the Cisco Unified CM Administration portal using the following steps:
Open Cisco Unified CM Administration portal in a web browser and log in with an administrator account.
Once logged in, hover over the Application menu across the top of the site, and click the Plugins link.
On the Find and List Plugins page, enter "Cisco TAPI" into the search field and click Find.
The plugin list will load. Click the Download link on either 32-bit or 64-bit client depending on your operating system.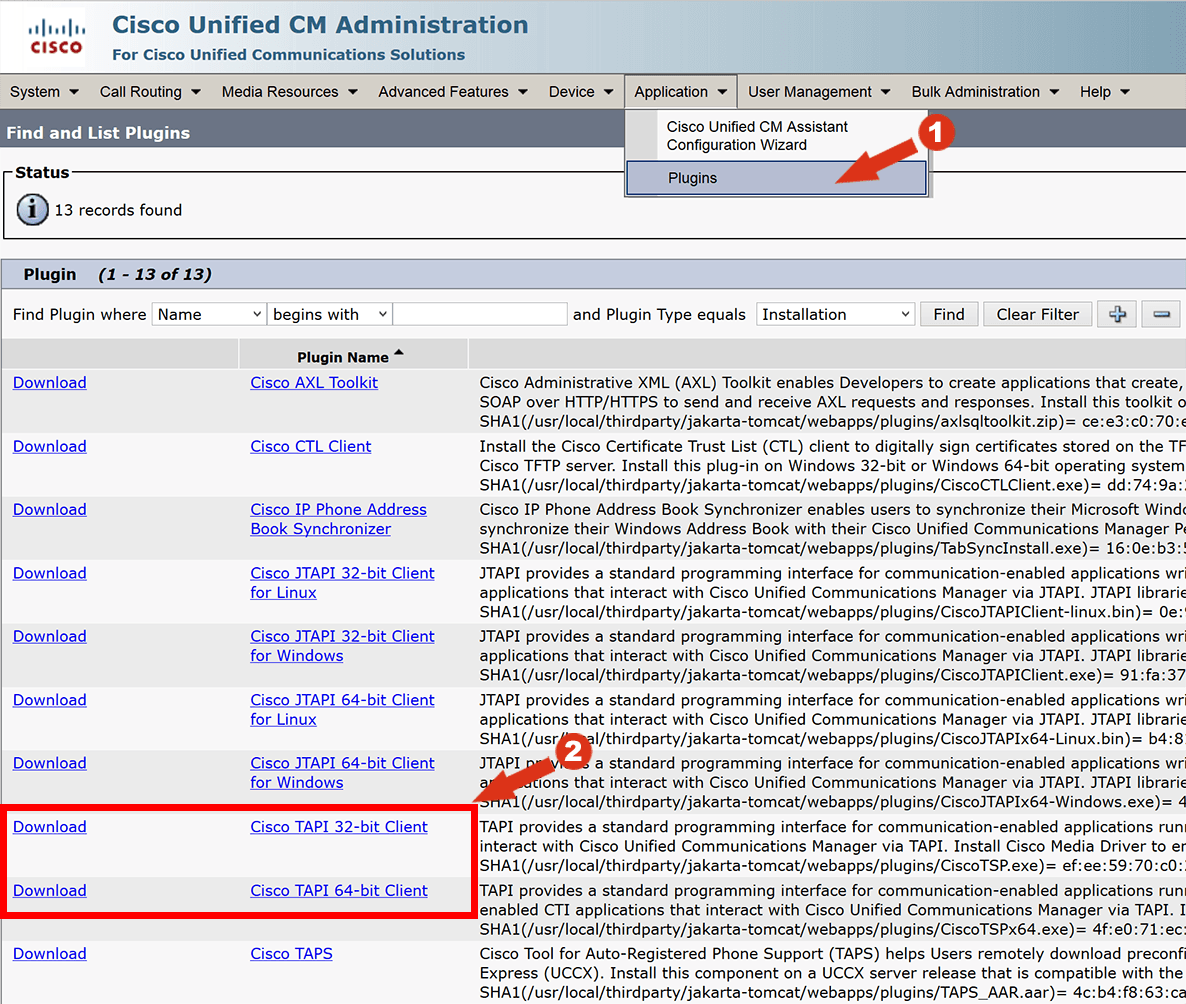 Install the TAPI driver
Open the CiscoTSP.exe installer and follow instructions on screen. You will be asked for Cisco CallManager address and application user/password as created in previous steps.
Restart of operating system is required after installation of Cisco TAPI driver.
Modify Cisco TAPI configuration
To modify Cisco TAPI driver configuration, use CiscoConfig.exe utility, which is installed with TAPI driver.
Start this utility and click the Configure button.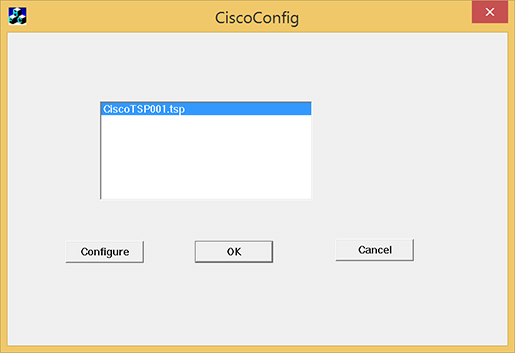 The following screenshots demonstrate the examples of configuration.