Topic Metrics
The Topics page shows the call distribution by topic. For example, as a supervisor, you can easily and quickly analyze call volume trends per topic over time, e.g., changes in the number of calls related to shipping issues from last month to this month.
The topics are shown in sorted order, starting with the topic with the highest number of calls shown at the top.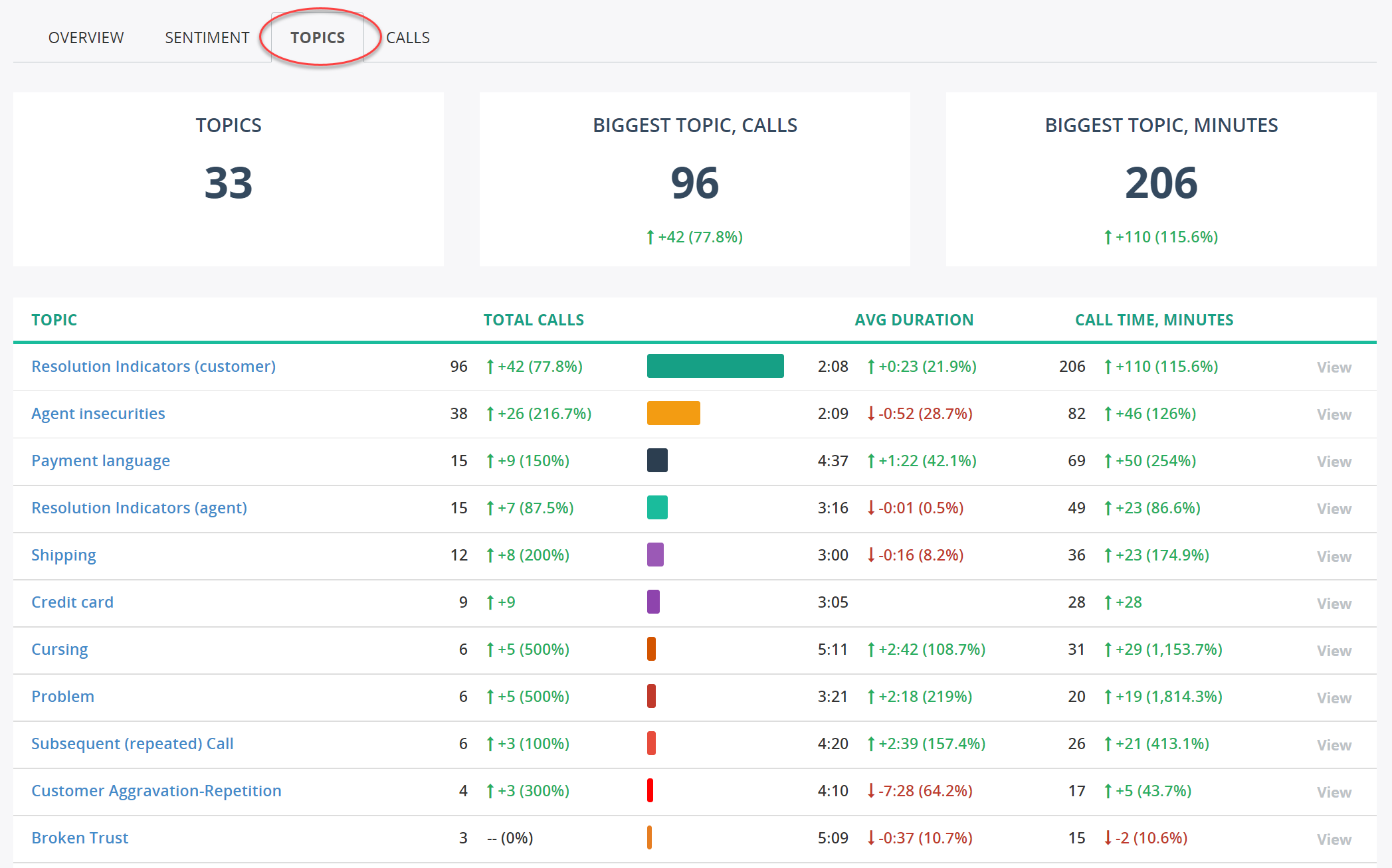 By drilling down to the individual topic, you can view trends of such a topic in a chart. This page also shows a list of keywords that are used to categorize calls with this topic.