Quick search
Overview
Quick search options are the easiest way to locate call recordings by applying the search criteria in the Quick Search panel on the Recordings page.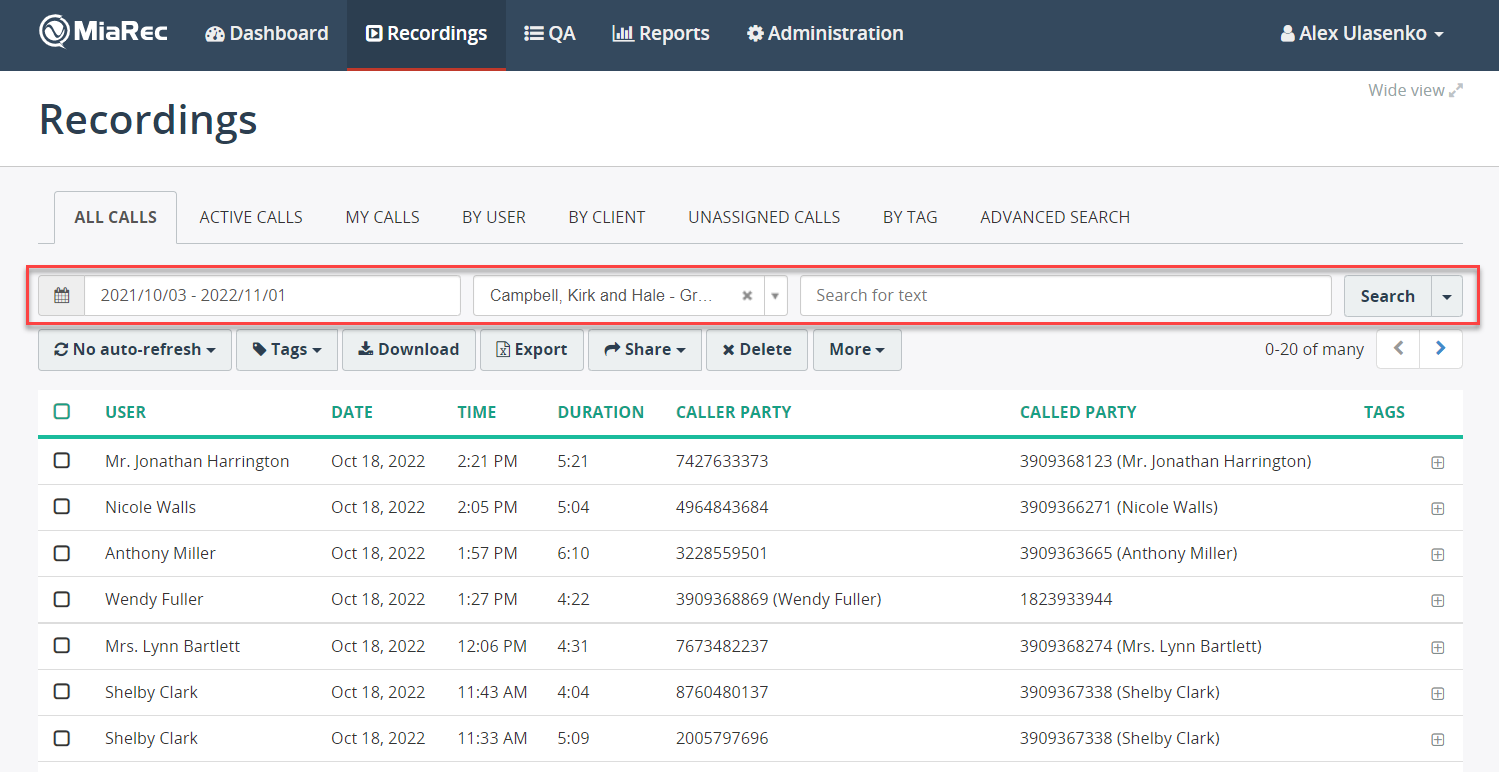 The panel includes the most frequently used search criteria:
Date Range
User or Group
Search for text in phone number, caller-id, call notes and custom fields
Quick search by date range
This search option lets you find call recordings created within a specific range of dates.
To search the recordings by date range, click the Select a Date Range field and choose from one of the available options, like Today, Yesterday, Last 7 days, Last 30 days, etc.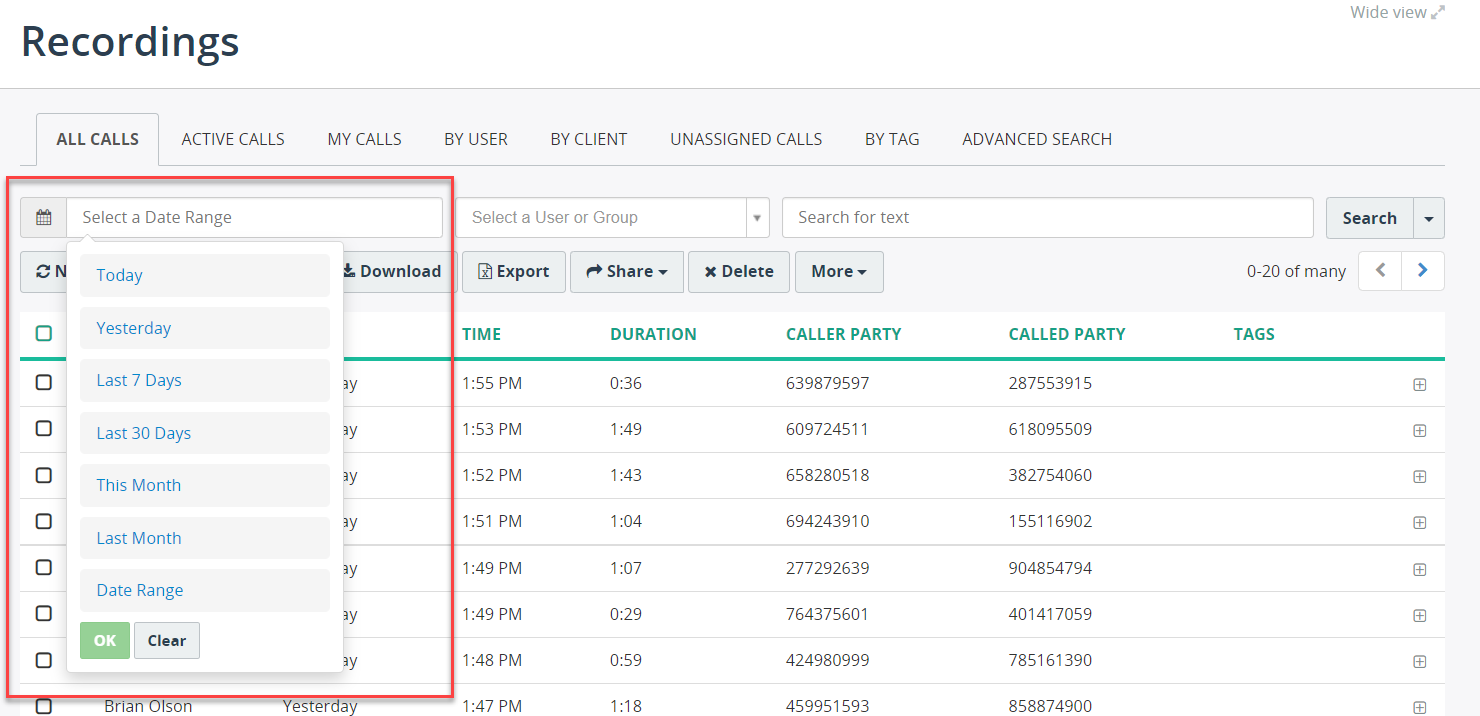 If you choose the Date Range option, you can specify the start and end dates in the calendar.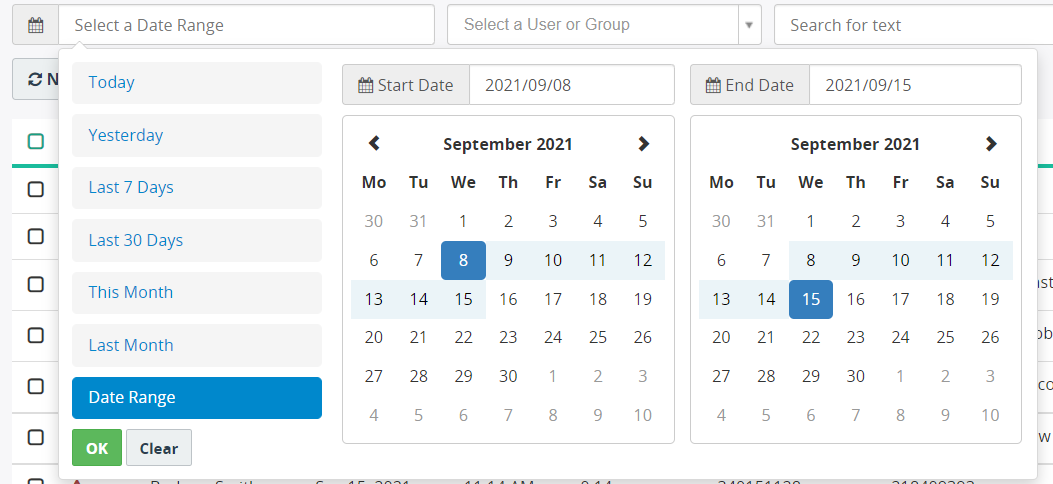 Quick search by user or group
To search recordings by user or group, click the Select a User or Group field, then select the user or group (highlighted in bold) from the list.
The drop-down list includes an inline search box, which you can use to quickly locate the user or group in the long list.

Quick search by text
The Search for text field lets you use the free-text search in the following call attributes:
caller and called-party phone number,
caller and called-party name (aka CALLER ID) as provided by the phone system,
original caller number, if available,
originally dialed digits, if available,
call note,
custom fields, when the Free Text Search option is enabled for the relevant custom field
The search results will be highlighted as shown in the screenshot below.

Reset search criteria
To reset search criteria, click the Search button and then select Reset search.