Drill-Down Capabilities
An intuitive graphical dashboard lets you quickly analyze group or user-level evaluation data.
To drill down dashboard data by groups and agents, scroll down to the table section and click the View button next to the group/user.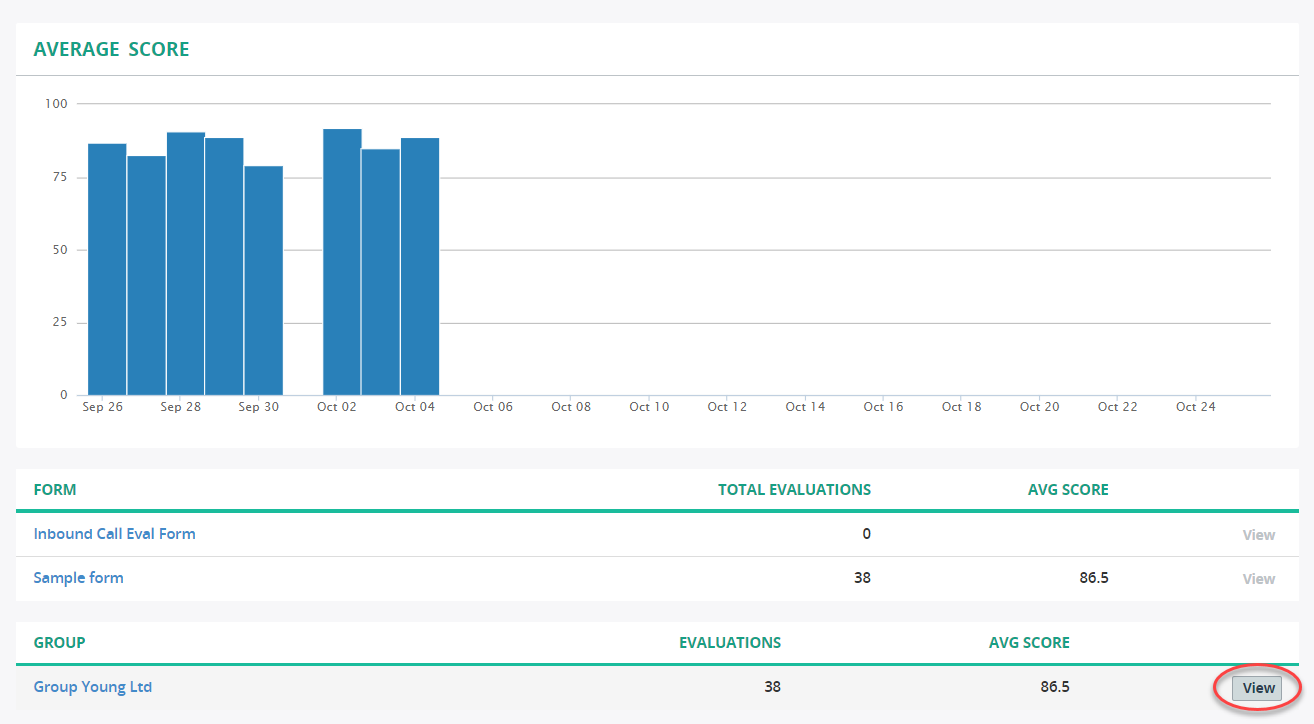 You can also use the breadcrumb trail to quickly move up to the higher-level page.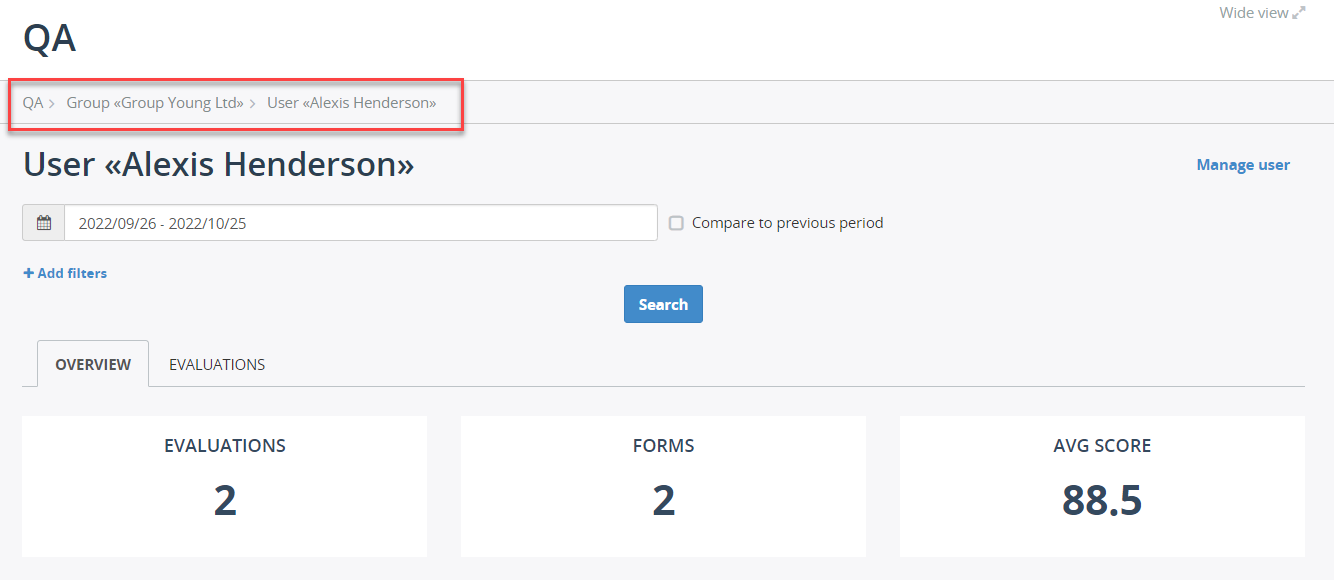 Select a date range
This search option lets you filter evaluation data within a specific range of dates.
To view the data by date range, click the date field and choose from one of the available options:
Today
Yesterday
Last 7 Days
Last 30 Days
This Month
Last Month
Date Range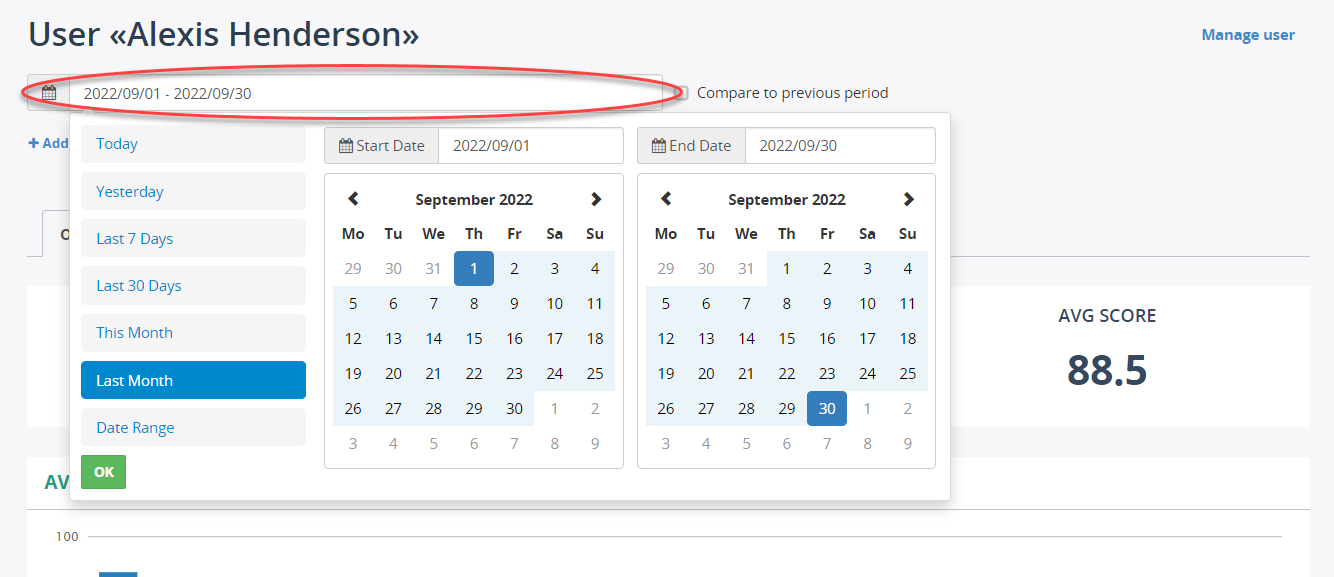 Compare to previous period
Comparing metrics over time is a great way to benchmark progress and identify issues as they come up.
If the Compare to previous period checkbox is selected, then all applicable metrics are calculated between two identical timeframes (for example between this week and a previous one) and a change in percentage is displayed.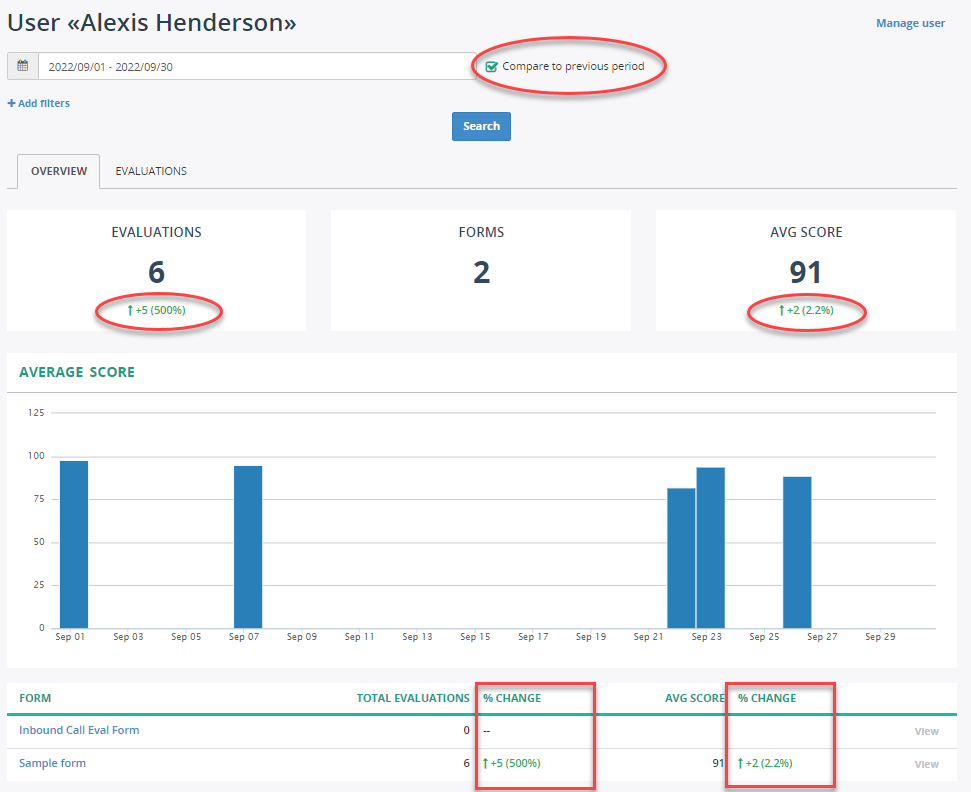 Add Filters
Optionally, you can click Add filters to filter the evaluation data based on specific recordings. For example, the data based on call recordings by direction (only inbound calls) and duration (between 0:15 and 5:00).